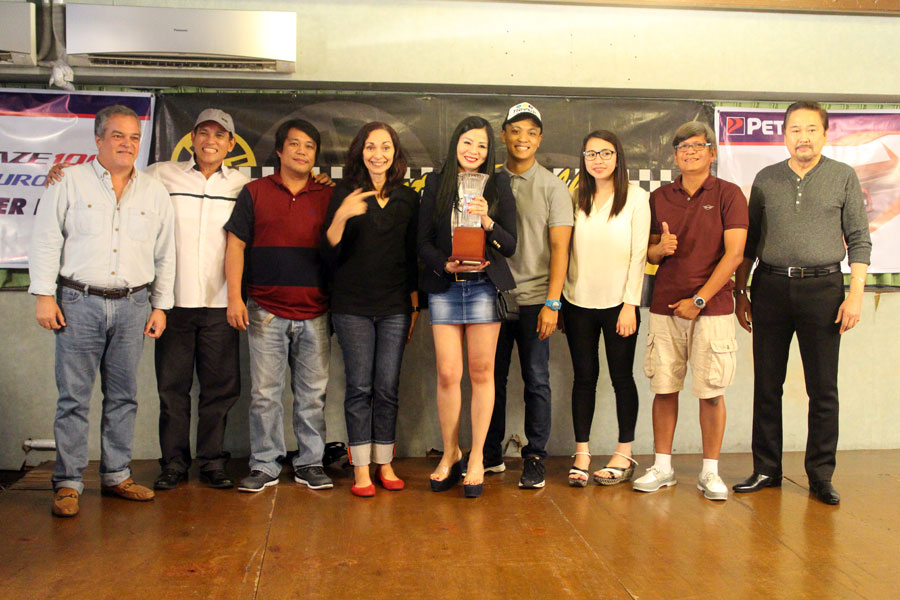 The awards night of the 2016 STV Auto Rally Corporate Challenge, which was held last Thursday, December 1 at Valle Verde Country Club was well attended with most members of the participating corporate rally teams from the auto industry present. Understandably Toyota and Ford couldn't make it considering that they have their own awarding events both scheduled on the same day and time.
Everybody was in high spirits, but definitely not because of the beer or the single malt being served, which to the waiters' surprise was sparingly in demand. I guess everybody was more interested to find out how they performed in every stage they ran rather than if they actually won the event-which was a bonus.
And as the outstanding feats during the rally, like registered "perfect time" were being announced, rally chief steward and route plotter Georges Ramirez and I couldn't help ourselves from saying that the participants are getting better and better every time we stage the event.
"Perfect time" actually means that the particular car crew of driver, route navigator and time navigator traversed the given distance at the precise given time-not a second earlier or later-perfect time.
This actually makes joining the Tulip Rally or what's more popularly known locally as'Sampaguita Rally' more challenging and more fun, albeit at times very frustrating. It being not a race but being"on time, all the time", the competition is really all about "precision" with the route navigator being able to correctly and "precisely" interpret symbols for route directions, the time navigator being able to appropriately and "precisely" manage the given travel time and the driver to properly and "precisely" implement instructions from the route and time navigators or to "precisely" wriggle out of situations of being lost or being not on time-either early or late. And what's more "nail biting" about participating in this sport is that you can only feel whether you did well or not until the results are announced. Not like in a race, photo finishes not included, winners more often than not are visibly known right after the finish line. What can be very frustrating is realizing that you have missed a checkpoint somewhere along the way. And all these make the awards night a lot more exciting.
The Tulip "on time, all the time" Rally took the back seat here and abroad to the kind of rally that's currently being popularly run today like that of the World Rally Championship (WRC), which is actually a race-with the fastest car travelling between Point A and Point B with several stages being proclaimed the winner.
When the worldwide oil crises dawned, motor sports in the country (circuit racing, slalom, rally cross, time trials, etc.) went into deep slumber.
But sometime in the 90s when the ban on motor sports was lifted, my Motoring Today TV show co-host, the late Pocholo Ramirez, then known as the country's "racing living legend" and myself pooled our efforts to revive circuit racing, the "mother of motor sports" in Subic. His group organized the races and I provided the television coverage through Sunshine TV.
Simultaneously the Automobile Association Philippines (AAP), then known as PMA exerted efforts to revive the Sampaguita Rally by organizing the Dodo Ayuyao Rally for several years mostly participated in by privateers. I have participated with our STV Rally Team in almost all of these staging without success of winning except once. The STV Rally Team was with the 'Media Category' where we won 3rd Place-there were only 3 of us in the category.
I was introduced to this motor sports discipline by no less than the late "racing legend" himself, Pocholo Ramirez. I was joining mini rally events wantonly using my trusty Toyota Crown Owner Special through the rough and bumpy roads of the Canlubang sugar cane fields where the Toyota Motorsports Club of old used to run most their mini rally events in the mid 70s. That early I realized that this particular motor sport could be enjoyed and participated in even without the deep pockets needed for car racing or similar motor sports disciplines. It doesn't need a circuit or a formal venue to run in as running in public roads make for more challenge.
When efforts to revive the sport couldn't lift off the ground I decided to make a go for it. The realization that the sport cannot be sustained by just the participation of privateers gave birth to the idea of the STV ARCC, with the participation exclusive to the auto industry.
Our first attempt was in 2001, which was held in Tagaytay City with a very encouraging participation of about 25 cars. We immediately followed this up the next year with the second, which was in Subic with an increased starting grid of close to 40 cars. That second one didn't go so well. The guy who ran it dropped the ball and no results could be turned out during the Awards Night scheduled on the same day. As night fell with still no results I had to just apologize to everyone and scheduled the awarding on a later date lest everyone got home very late coming all the way from Subic.
After that scarring experience it took me eight years to gather enough courage to make a go for it again, but I made sure that I would be working with somebody I knew and close to and an experienced professional at that-Georges, son of the late Pocholo Ramirez, who was my very good friend and godfather of my daughter DJ Suzy.
The 2010 STV Auto Rally Corporate Challenge set a record of having the first biggest starting grid (atAlvin Uy's Home Depot) in the country's motor sports history made up of 64 cars with 192 drivers and navigators, at that time a feat never before achieved in any Sampaguita Rally or any motor sport event for that matter as attested by no less than AAP's motor sports director and FIA country representative, Mandy Eduque, who flagged off the cars himself. And from then, as the old adage says," the rest is history".
Congratulations to the winners of the 2016 STV ARCC
Alpha Leg - Participants with Zero Demerits
Mike Potenciano/Lindy Pellicer/Milo Rivera (MINI) on Checkpoints 5 & 6
Ron Delos Reyes/Eric Delos Reyes (SsangYong) on Checkpoint 11
Niel Pagulayan/Indie Singh/Katrina Golfo (Honda) on Checkpoint 5
Eric Valera/Maochi Aurelio/Jic Valera (Subaru) on Checkpoint 5
Alpha Individual Winner - Eric Valera/Maochi Aurelio/Jic Valera-
Alpha Corporate Rally Team Winner - MINI Corporate Rally Team
Beta Leg - Participants with Zero Demerits
Mike Potenciano/Lindy Pellicer/Milo Rivera (MINI) on Checkpoints 1,4 &6
Carlo Villanueva/Monch Gupit/Jan Gomez (Subaru) on Checkpoint 5 & 7
Eric Valera/Maochi Aurelio/Jic Valera (Subaru) on Checkpoint 7
Beta Individual Winner - Carlo Villanueva/Monch Gupit/Jan Gomez
Beta Corporate Rally Team Winner - Honda Corporate Rally Team
Individual Champion - Mike Potenciano/Lindy Pellicer/Milo Rivera
1st Runner Up - Carlo Villanueva/Monch Gupit/Jan Gomez (Subaru)
2nd Runner up - Eric Valera/Maochi Aurelio/Jic Valera (Subaru)
Corporate Team Champion - MINI RALLY TEAM
1st Runner Up - FORD RALLY TEAM
2nd Runner Up - ISUZU RALLY TEAM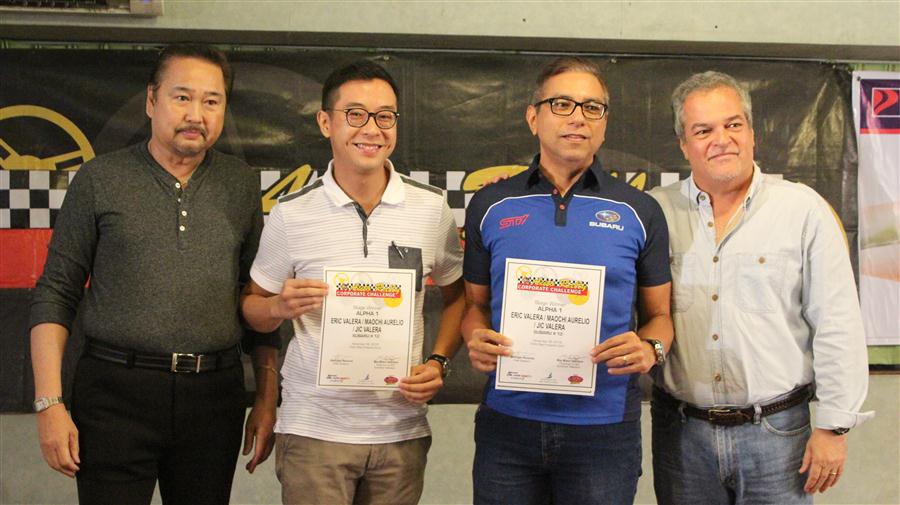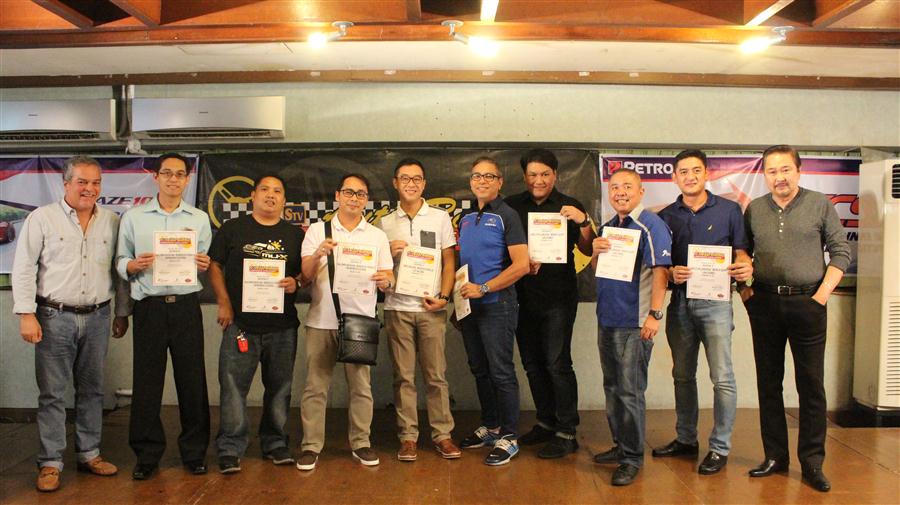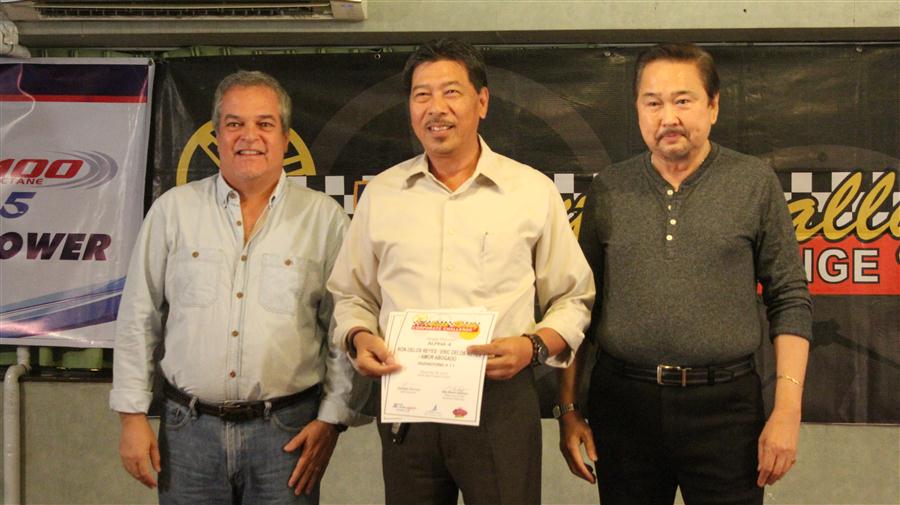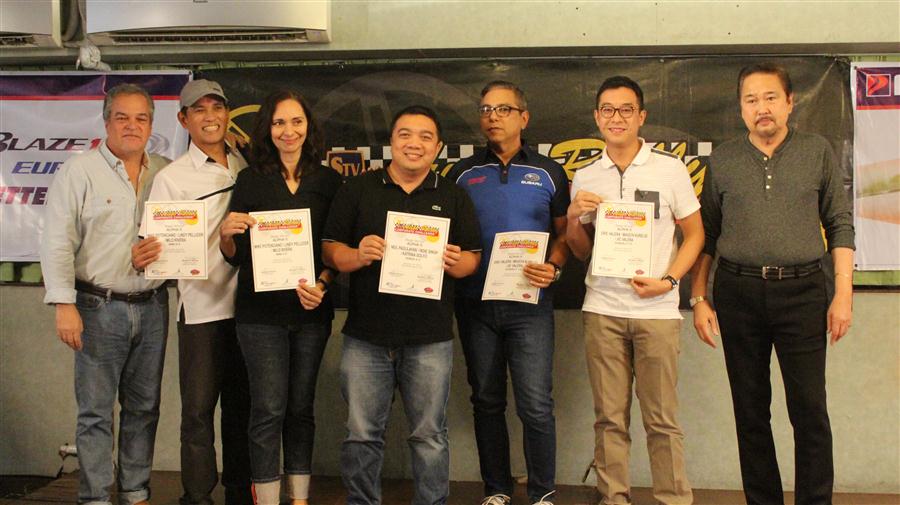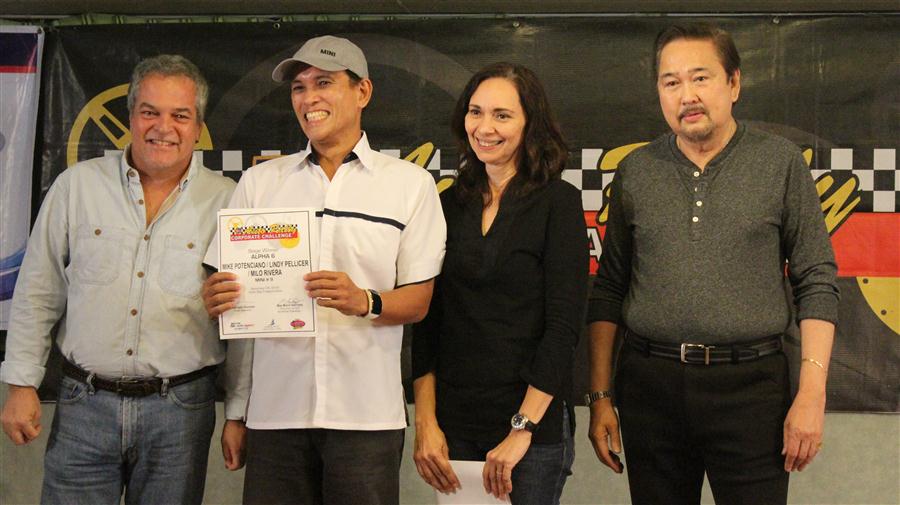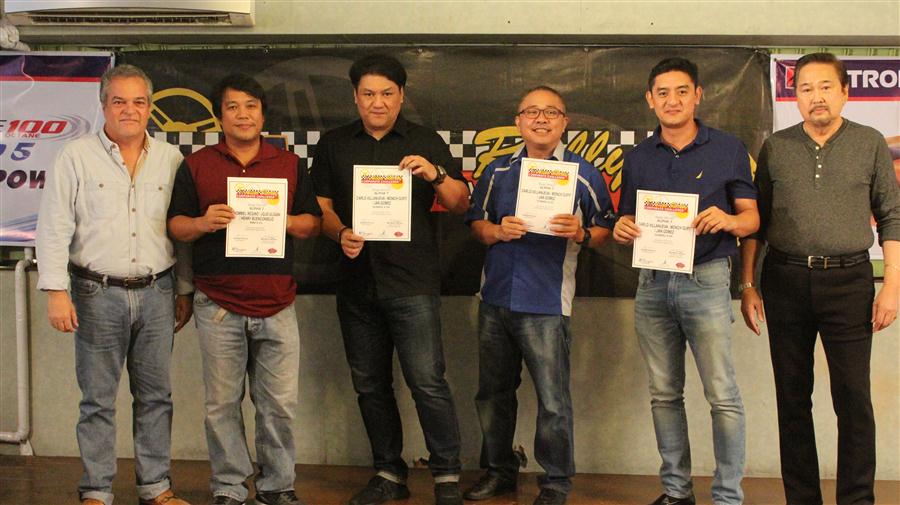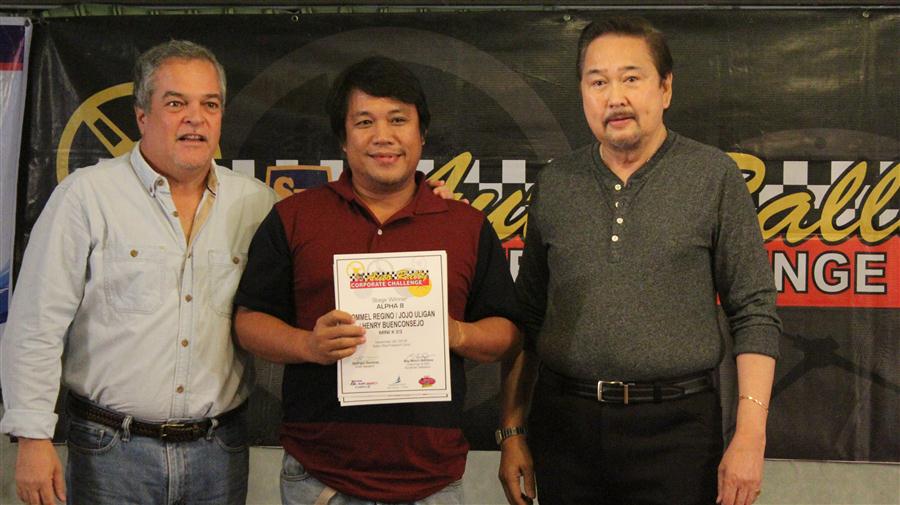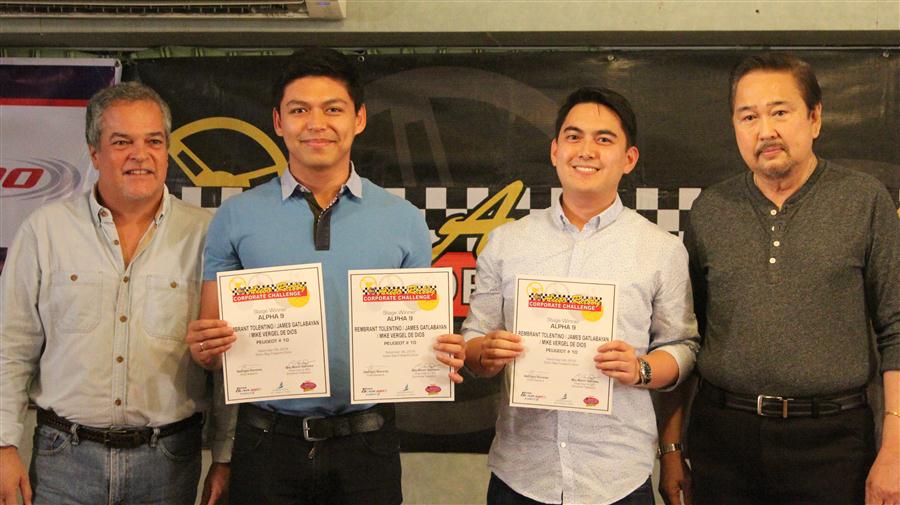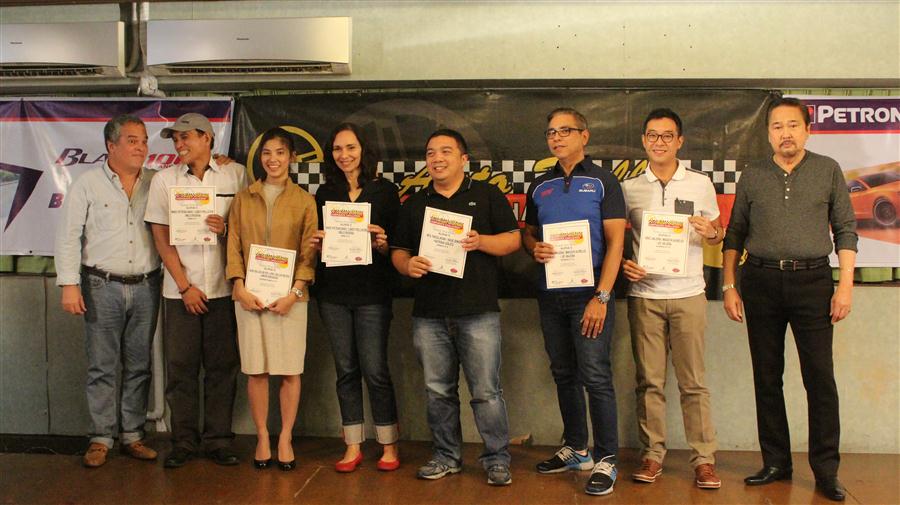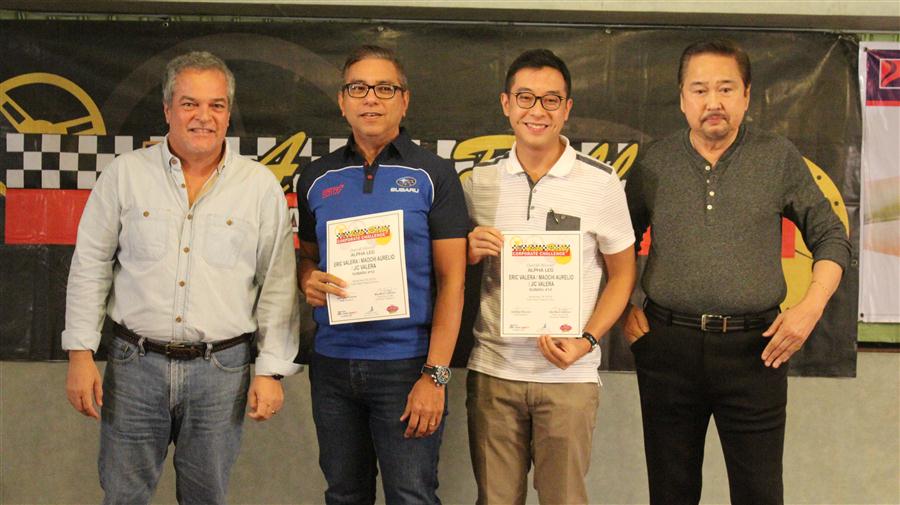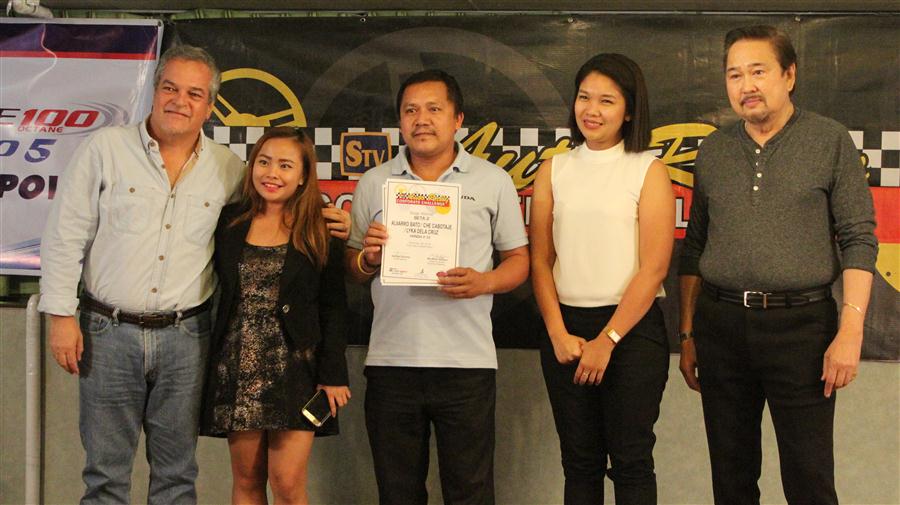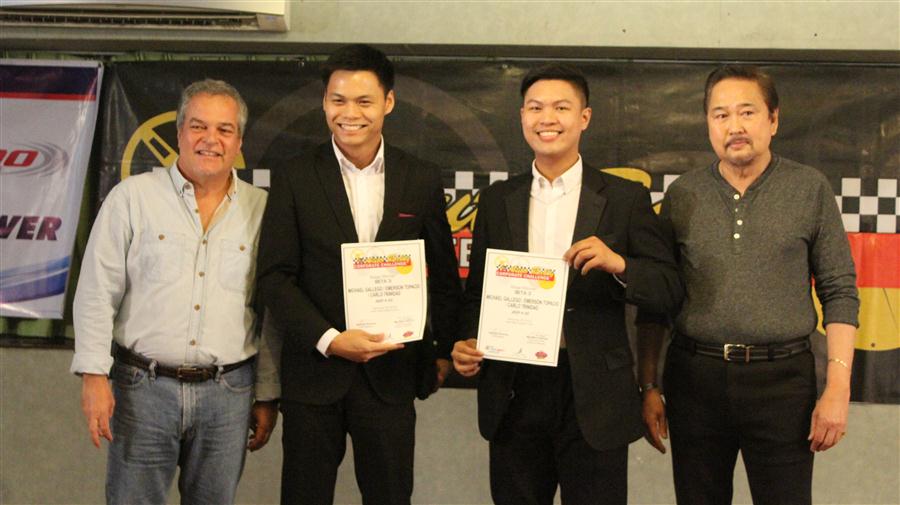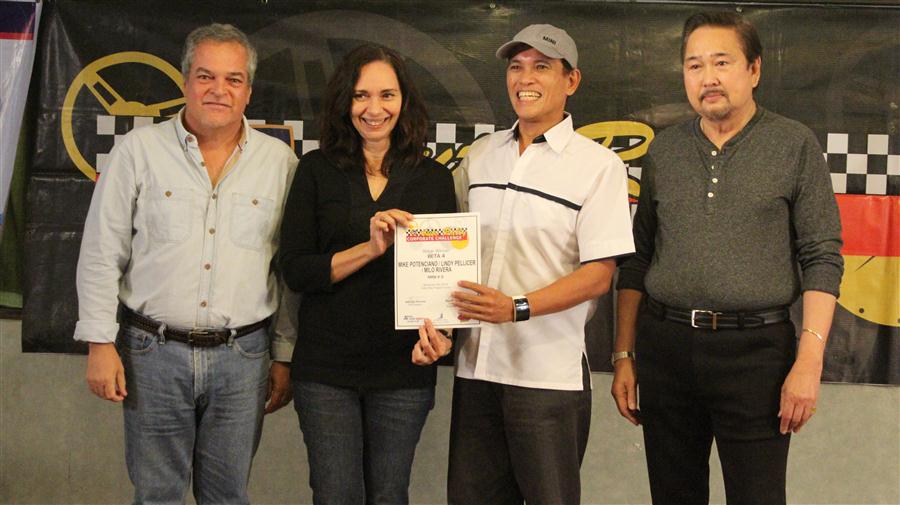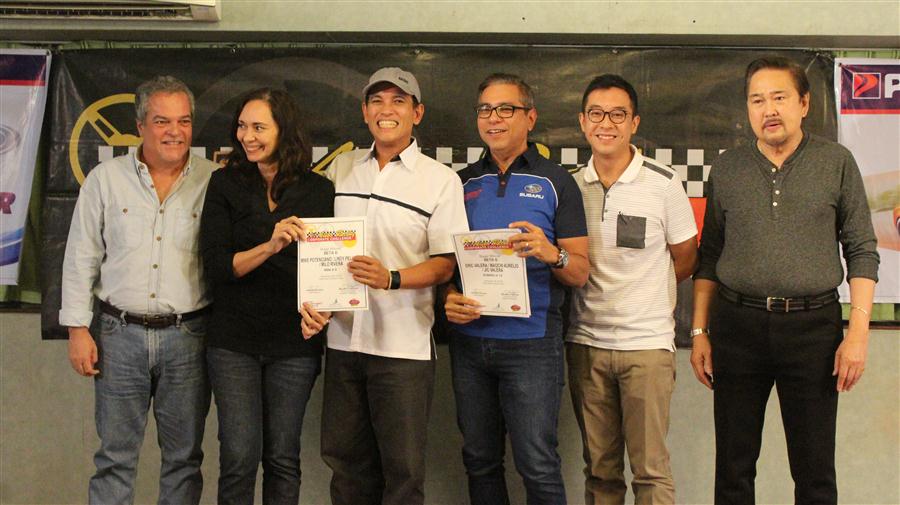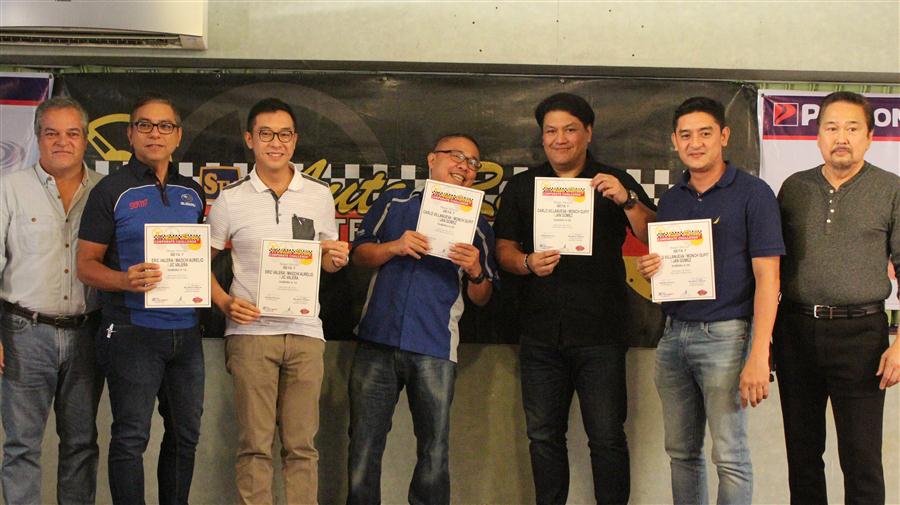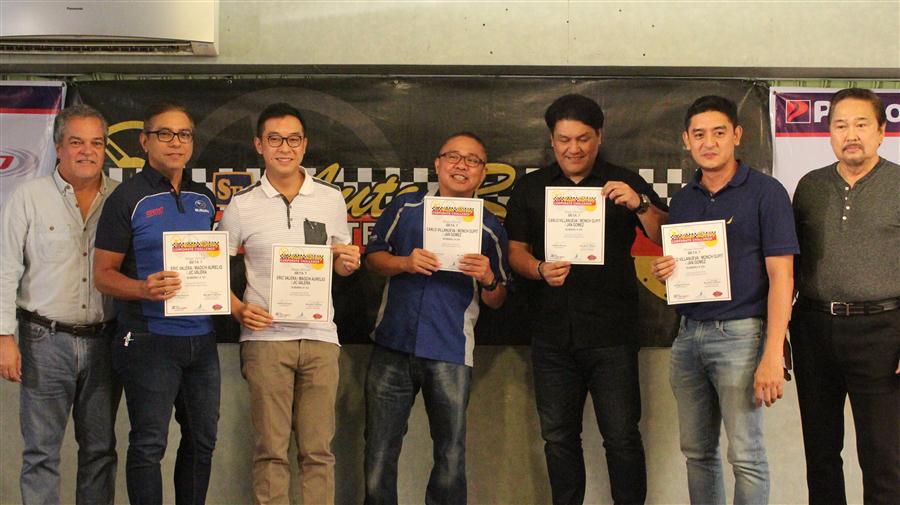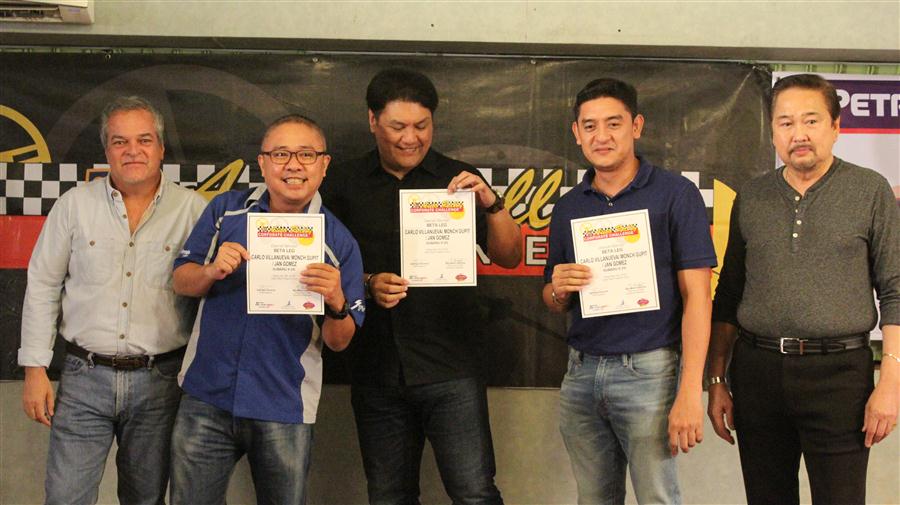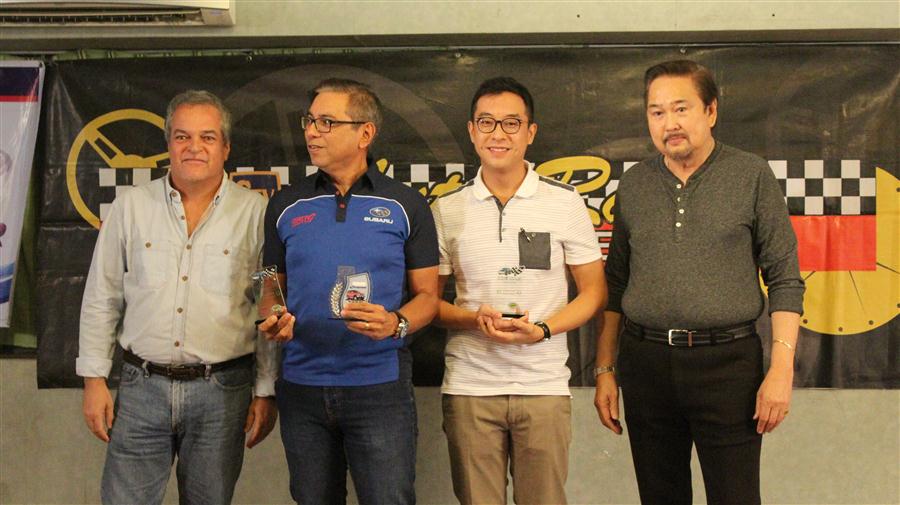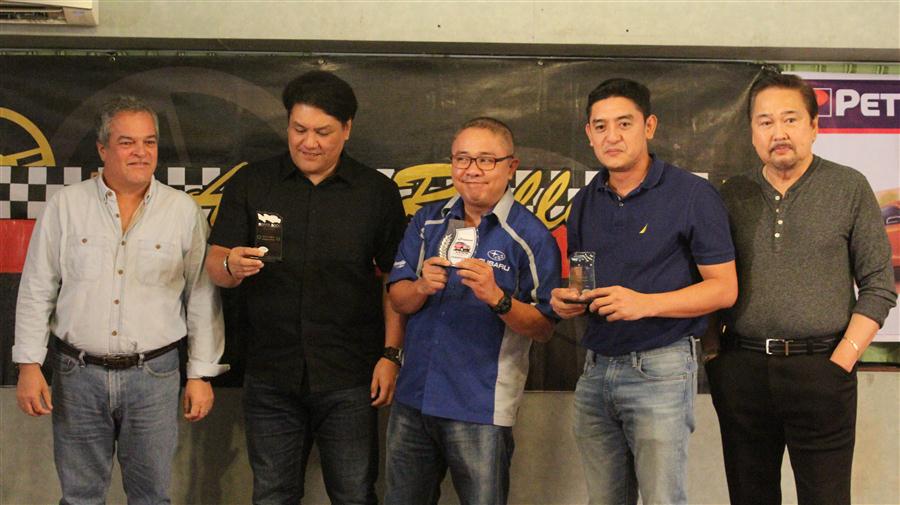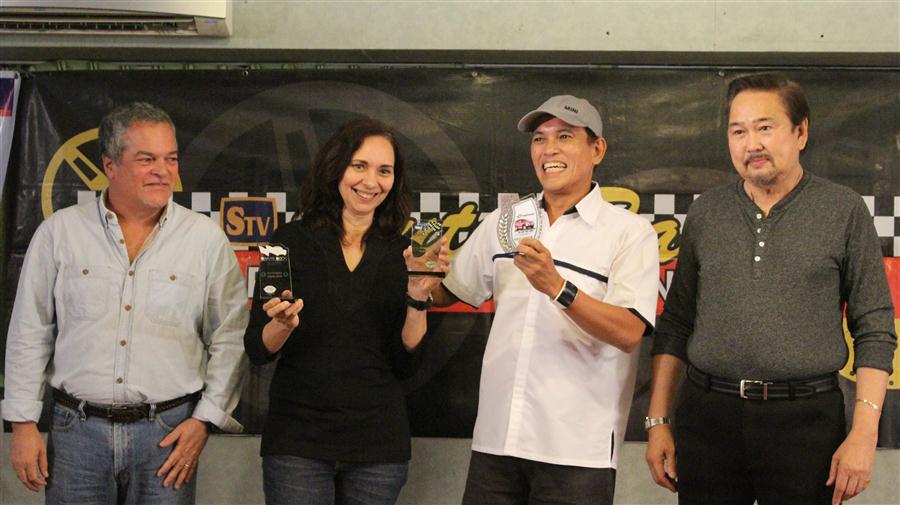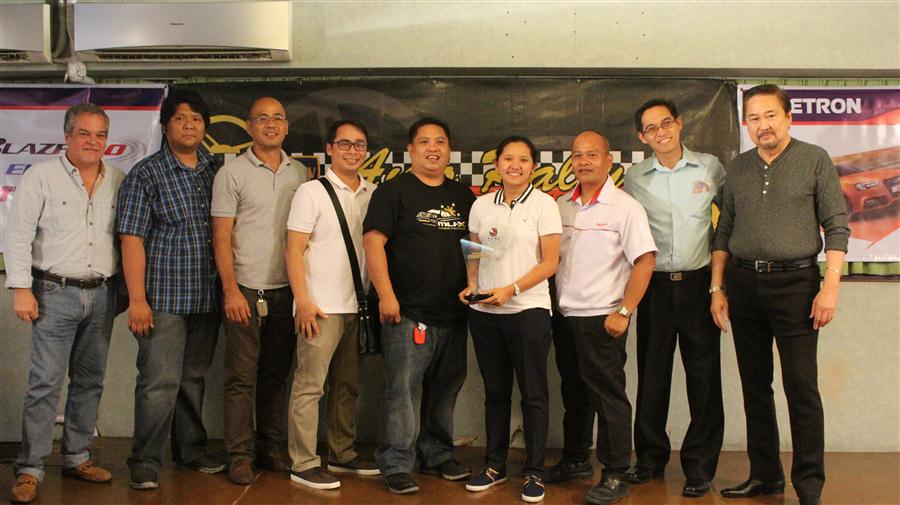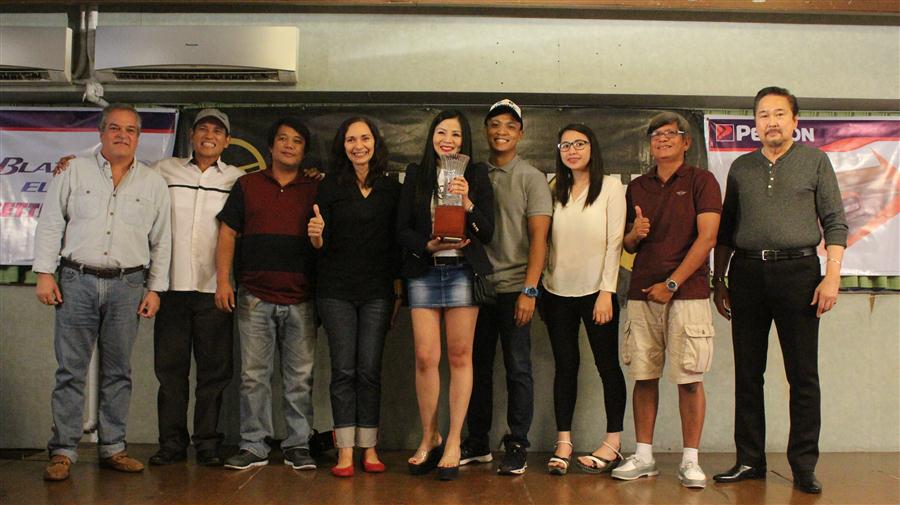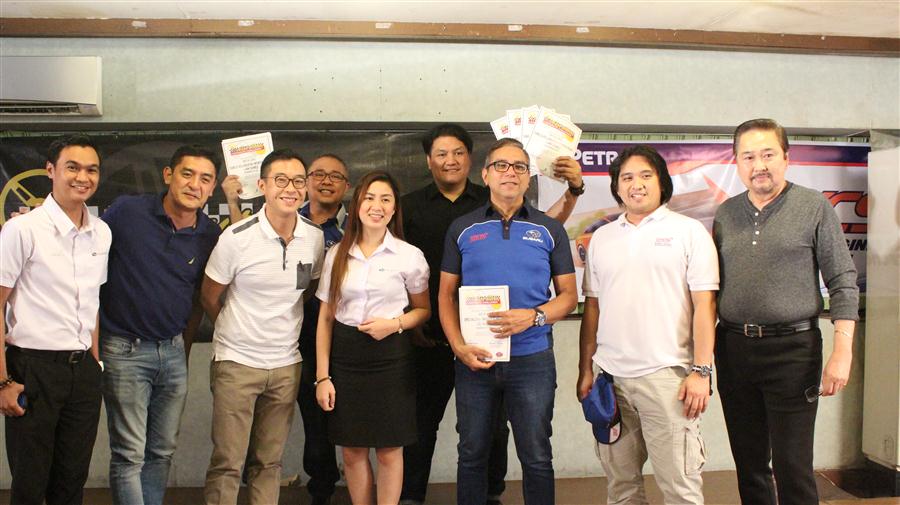 See you next year when we again go "on time, all the time"
Happy Motoring!!!
For comments & inquiries (email) sunshine.television@yahoo.com