Many motorists agree with our present traffic managers that having lane barriers along the already vehicle-congested EDSA further lessens that main thoroughfare's road space. But then it cannot also be discounted that without a doubt their presence has indeed prevented undisciplined bus drivers from encroaching into the lane where they're not suppose to be while wantonly maneuvering against each other in competing for passengers. A dangerous practice that often causes many accidents, which further deter the continuous flow of traffic.
There's a move to take all these barriers out. When they are removed, that is, if they aren't yet, where would that take us then, forward or backward in the government's efforts to improve traffic flow in EDSA?
I would say we would be where we started again. Not unless the traffic authorities would really be strict, very strict against these lane changing violations not only by undisciplined bus drivers but those of private vehicles as well.
And it may not be as hard implementing traffic laws now than it was before, what with the declared success of the non-contact apprehension and the presence of more cctv cameras in the metro's streets that are now being monitored more closely, even by MMDA officials themselves.
So I say go ahead and take away the space-grabbing lane barriers but be damn strict about the apprehension of those who violate traffic laws and regulations especially those that illegally weave in and out of EDSA's yellow lanes.
The public may help in clearing street obstructions
There's an old saying that goes, "whatever works can help." Giving motorists other options than just using EDSA to reach their destinations could definitely help-that is if they work.
The options that I-Act, the present focus group that is working on Metro Manila's deplorable traffic situation are what are known as 'Mabuhay Lanes'. They are indeed options but most of them in their present state won't work. Simply because most of these streets are in themselves all clogged up, a big number with illegally parked vehicles, numerous turned into actual workplaces like car shops where body works are being actually done right on the road side, some vulcanizing shops and many with sidewalk vendors and a thousand and one other obstructions.
Well happily the last I heard, during an on-cam interview with Chief Superintendent Elizabeth Velasquez, the lady spokesperson of the PNP HPG last Sunday on our TV show Motoring Today (Solar Sports, Channel 70, Sky Cable Network), these alternative routes are being extensively cleared of such obstructions in order to really make them operable or to make them work so they can really help alleviate the daily traffic nightmare that we experience.
The last time such clearing was made in these Mabuhay Lanes for the holding of APEC in the country, some clearing operations even actually turned fatal for some, like security guards shooting to death some members of the clearing teams while acting like "watch your car" boys for their bosses whose vehicles were illegally parked and were being towed away. I pray nothing even close to that would happen this time.
But these clearing operations must succeed for these alternative routes to work and be of help in mitigating our daily suffering in snail's pace traffic or worse in traffic jams or gridlocks, which if I may say should not be myopically blamed on the increasing volume of vehicle sales in the country, an indication of a progressing economy. And the good news is that we all can help in making these clearing operations successfully sustained by reporting the presence of street obstructions. PNP Chief Superintendent Velasquez assured us of immediate response by calling MMDA Hotline 136, HPG Tactical Operations Center 0906-374-5375, MMDA Highway Base 0915-389-6502.
Let's all do our share in nation building, specifically in helping ease our traffic sufferings even for a little bit by reporting the presence of road obstructions that we find along any of the designated alternative routes, which are being publish regularly or which you can find in the MMDA or PNP HPG websites.
Yes, anything that works can help, but first it should work.
Honda test drive of SUV lineup
Honda 's entire lineup of SUVs went under close scrutiny by the motoring media during a test drive to the scenic Tagaytay City hosted by Honda Cars Philippines, Inc. (HCPI).
The HR-V, CR-V, Pilot, and the all-new BR-V were driven by invited motoring journalists through on-road, off-road, customized tracks that simulate various conditions as well as on uphill and downhill runs through straight and winding roads to test their power, handling and safety features.
Every part of the road course was designed to allow the participants to experience every vehicle's driving performance, engine and handling. The uphill and downhill climbs demonstrated the Vehicle Stability Assist and Hill Start Assist capabilities of all four SUVs.
The highlight of the test drive was the recently launched all-new BR-V 1.5 V Navi CVT, which HCPI banners as Honda's newest and first of its kind 7-seater in the country. The journalists drove the all-new BR-V on extensive laps across Tagaytay Highlands.
Word has it that the entire bunch of journalists that took part in the test drive went home with approving smiles.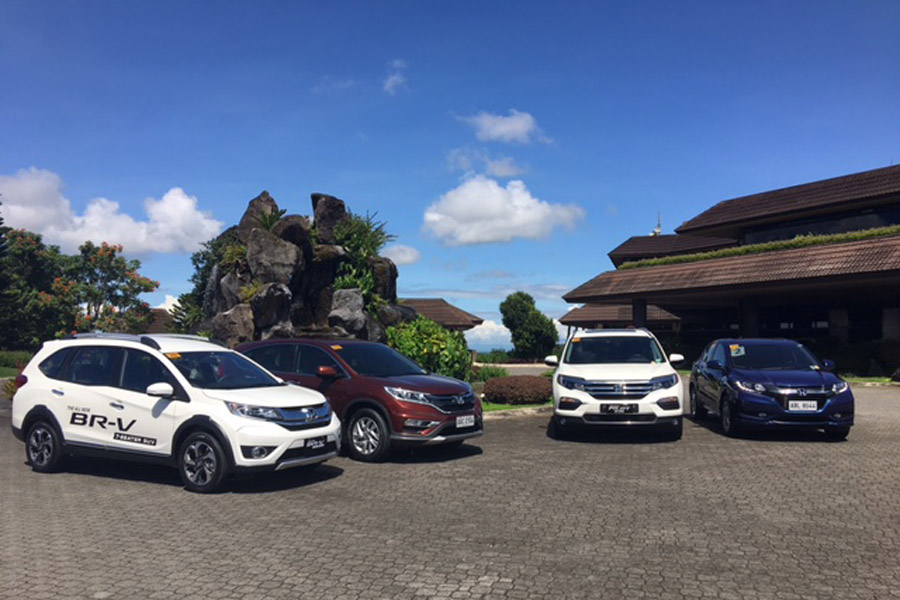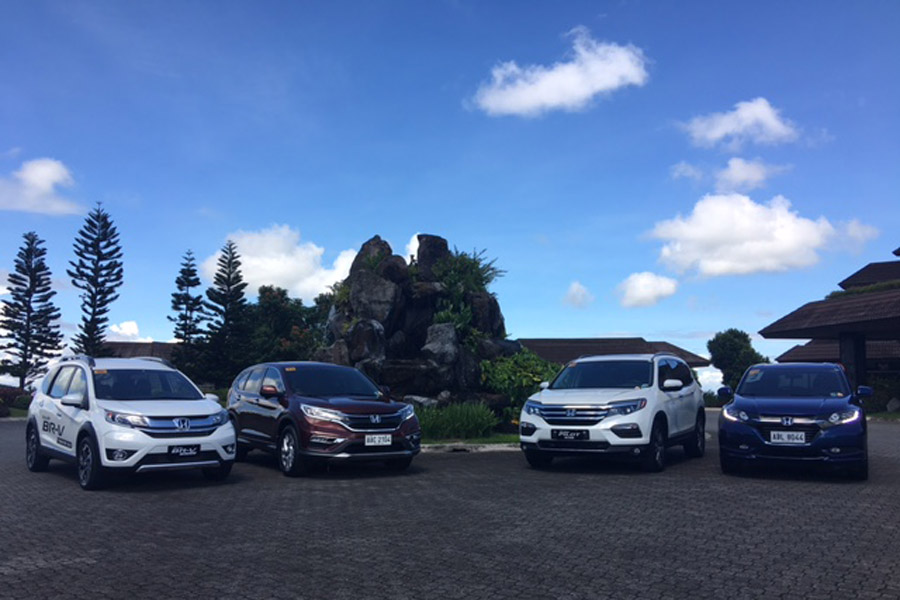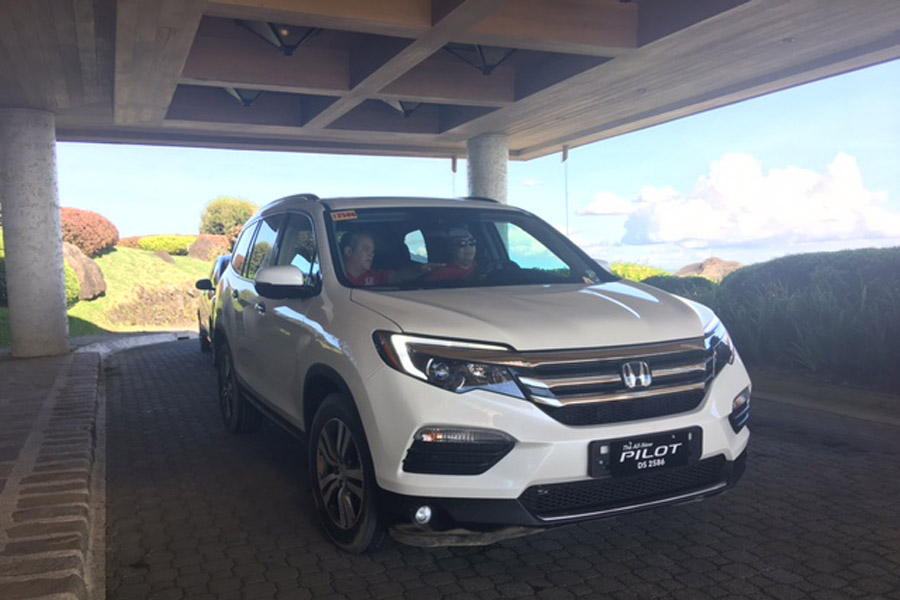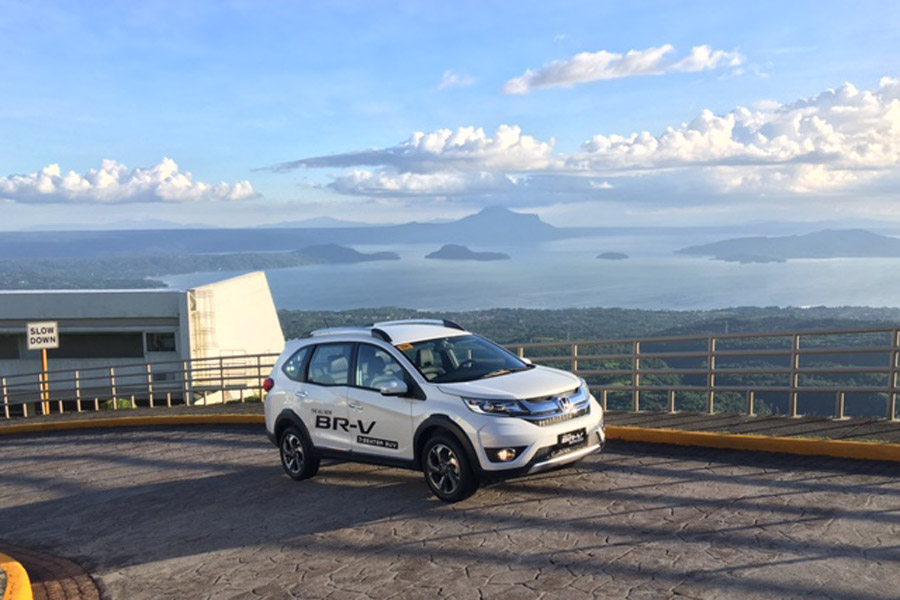 Focal excels
It's probably because I'm no techie but the only time I realized that indeed Focal is an internationally renowned brand or a byword in the global home and automotive audio industry was during my recent European trip that brought me to parts of France, Switzerland and Italy.
And our local audiophiles would be happy to know, although it's quite unlikely for an out-and-out enthusiast not to, that Focal recently launched and unveiled its latest line of earphones, headphones and home audio systems, which included the Sphear, Spirit One S, Spirit Classic and the Spirit Professional.
We learned during the launch that this remarkable line is produced in Focal's high technology lab in Saint-Etienne, France where audio engineers, all experts in their field crafted these new audio products to individually meet the requirements of the target market.
Audio buffs may also be interested to know that Focal audio products are exclusively distributed by Focal Multimedia Philippines.
Motoring and automobile websites
Netizens that are motoring enthusiasts who would like to be updated on the latest developments in traffic management and transportation, latest car models, motor sports, road safety, vehicle upkeep and other facets of motoring can click on www.motoringtoday.ph anytime of the day.
While the out-and-out car buffs can click on www.autofocus.com.ph, which is exclusive on the automobile and its industry like car reviews, head-to-head model comparisons, car launches, test drives and the latest news about the auto industry.
Happy Motoring!!!
For inquiries and comments (email) sunshine.television@yahoo.com