With all due respect to our tourism managers and promoters, may I let it be known that without government intervention and initiative, we are presently enjoying some "no hard sell" travel promotions, which may yet prove to be equally if not much more effective in selling our country than present tourism campaigns or those still in the pipeline-and we have to thank Ford for it.
Started in Clark, Pampanga last Thursday was the Ford SUV Experience, which could effectively serve as a showcase of some of what our country offers in terms of sights, culinary experience, culture and world-renowned warm hospitality.
The Ford SUV Experience is a 2-day event that is segmented into 4-drives where journalists get to try out Ford SUVs in 4 different locations.
Ford invited a total of 96 automotive journalists from 10 countries to join our local motoring media in 3 waves: Wave 1 (November 10 - 11), Philippines, South Korea and Vietnam, Wave 2 (November 14 - 15), China, Thailand and Malaysia, Wave 3 (November 17 - 18), Taiwan, India, Australia and New Zealand for an exciting and informative test drive experience.
The four SUVs that were offered for hands-on experience in different lifestyle scenarios and situations included the Everest, which was assigned to take the route to the lahar beds of Mt. Pinatubo.
According to a Ford release, "An extraordinary terrain requires an extraordinary vehicle. With the Everest's off-road capability, journalists get to traverse the unpredictable path of Mt. Pinatubo Lahar beds with ease. Once in the location, drivers started with a dry and sandy path, followed by a muddy trail, and a couple of rocky streams--wherein Everest's water-wading capability was put to the test."
The EcoSport's drive was to San Fernando City and Angeles City. And according to Ford, "If you can name one vehicle that truly belongs to the city, it's definitely the EcoSport. For this segment, participants tried out different city activities, starting with a lantern-making workshop in the lantern capital of the Philippines, San Fernando. It was then followed by a quick stop at Susie's Cuisine, where guests created their own halo-halo. To cap everything off, drivers were challenged to a scavenger hunt in Nepo Mart, one of Angeles' oldest retail buildings."
The journalists aboard the Escape were directed to The Lakeshore, Mexico, Pampanga and Ford explains, "Specifically built for families, the Escape run is pretty straightforward. For half a day, various activities like boardgames, biking, fishing, and kayaking were made available for the participants to try."
And finally the Explorer's drive was to Green Canyon, Tarlac and Ford describes, "Ford's executive SUV was put to a different kind of test during its run--a perfect embodiment of what Explorer is all about: Luxury and Toughness combined. Participants got to try out the off-road capacity of Explorer while they drive around Green Canyon, the first eco art resort in the Philippines."
During my on-cam interview with Ford Asia-Pacific Product Communication Manager for SUV, Martin Gunsberg said, "The drive has been specifically crafted to highlight the lifestyle part of driving and owning an SUV. Ford would like to highlight that for every lifestyle and activity, there is always a Ford SUV perfect for each situation."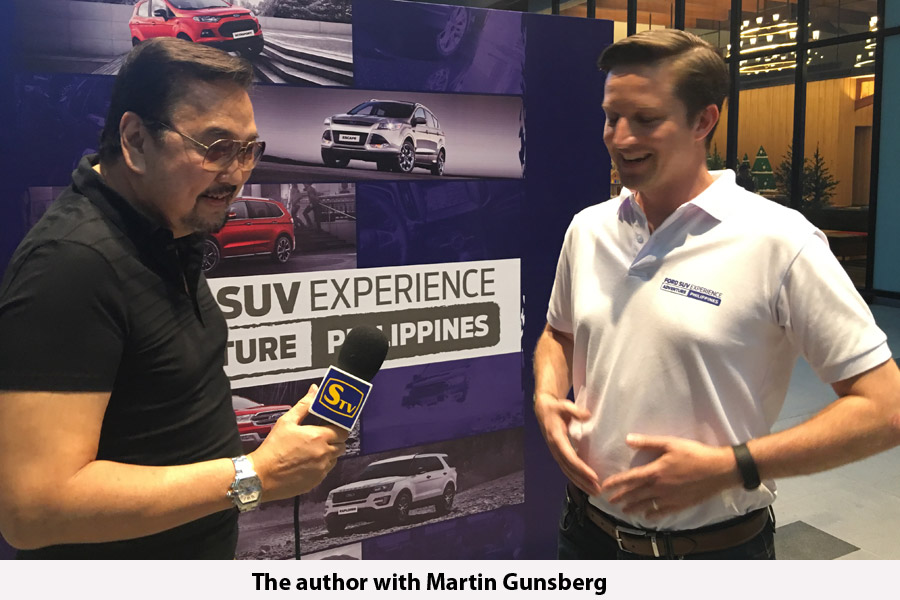 We also learned that this is the first time that the Ford SUV Experience is being held in the Philippines after past staging in other parts of Asia-Pacific. And the good news is, liking what they are seeing and experiencing, Ford executives see more of it being held here.
The downside is actually trivial, which is that the local motoring media wouldn't be going abroad for this-indeed a small price to pay for the tourism millage we could be getting from this group of foreign print, broadcast and online journalists.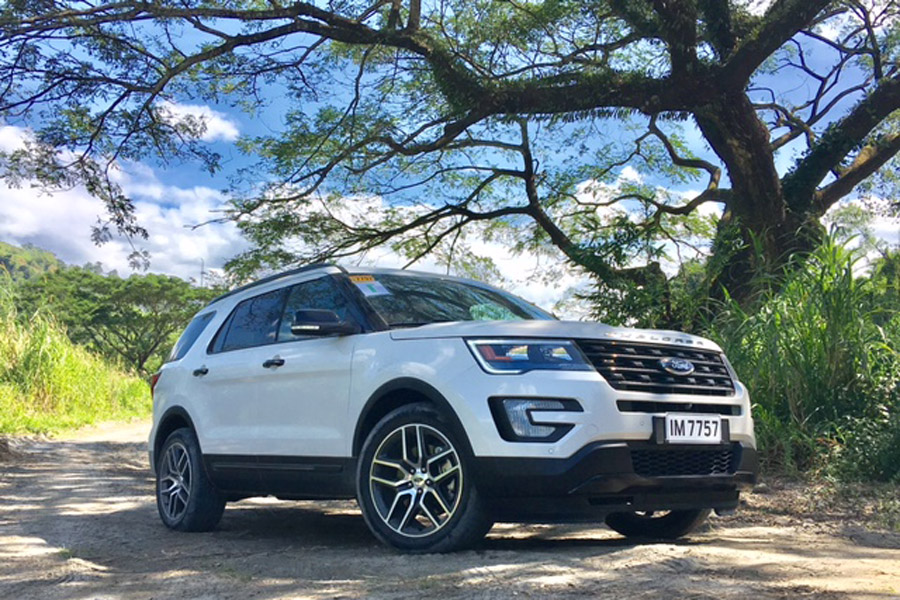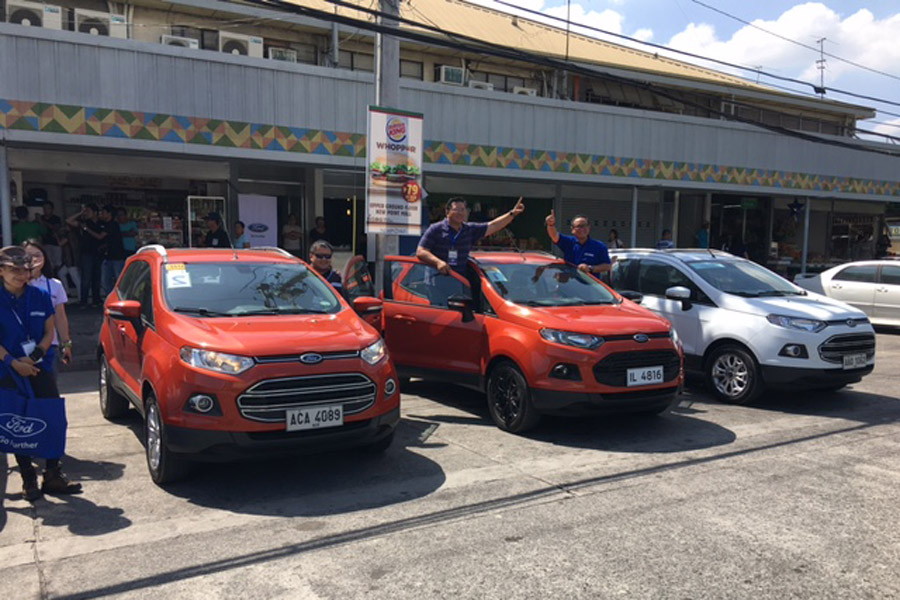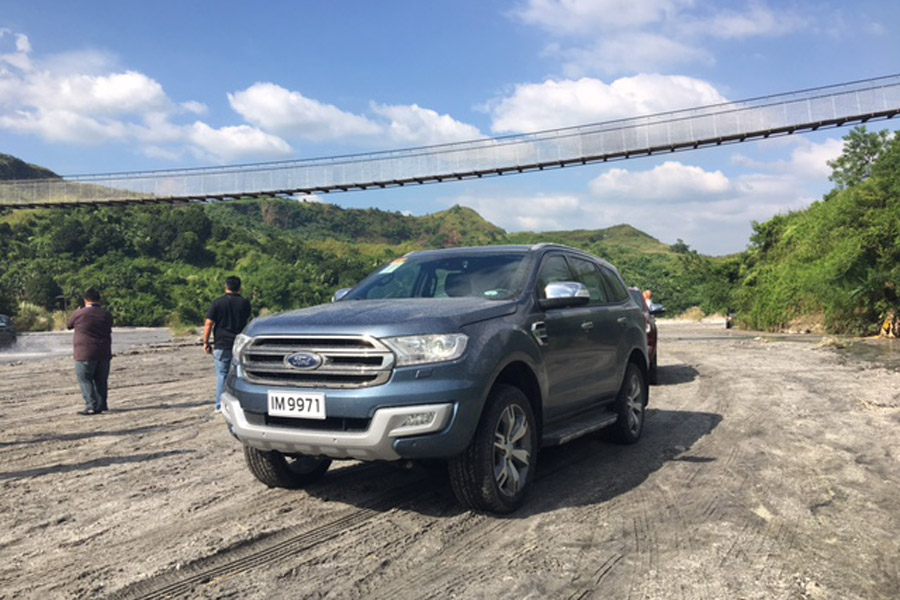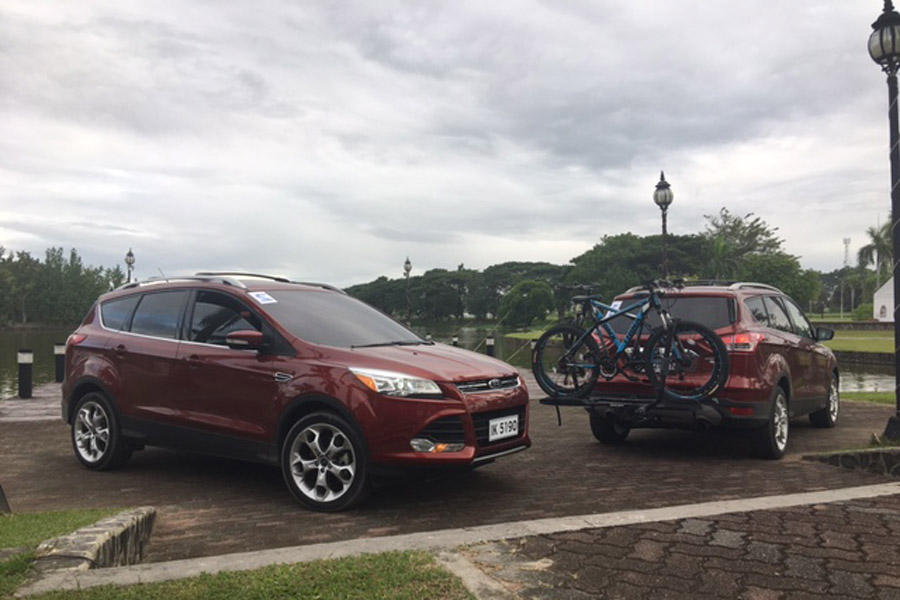 "Test-drive it, before you buy it!"
That's the battle cry for a more informed decision-making process prior to purchasing a vehicle. There is no substitute to having a test drive to be able to really get "up close and personal" to an automobile, which you intend to buy. It allows you to actually have a hands-on feel of how it rides, runs, maneuvers and stops and to a certain extent an indescribable emotional attachment to something, which you hope to share your life with for a long time.
And this convenient opportunity starts tomorrow, Thursday until Sunday that's November 17 to20 at the concert grounds of the SM Mall of Asia during the staging of the Auto Focus Pre Christmas Multi-brand Test Drive Festival.
All the major automobile manufacturers, importers and distributors, namely; BMW, Ford, Honda, Isuzu, Lexus, Mahindra, Mazda, Mitsubishi, SsangYong, Suzuki and Toyota shall parade their brand new models for the public to scrutinize and test drive. No more moving from one dealership to another, suffering through horrendous traffic in the metro just to compare a car model to another. And where do you drive to actually test how it works. All the best cars available in the market are in one convenient, very accessible venue and you can test drive them in the test-drive course located right within the venue. And by the way, admission is free.
Motoring and automobile websites
Click on www.motoringtoday.ph and you'll find informative inputs on the country's transportation and traffic management, vehicle maintenance and care, road safety tips, motor sports, car showcases and reviews and other facets of motoring while www.autofocus.com.ph is exclusive to everything about the automobile and the auto industry-news, reviews, head-to-head comparisons, etc.
Happy Motoring!!!
For comments and inquiries (email)
sunshine.television@yahoo.com