It appears that there are no "ifs" and "buts" about it. It has been reported that the LTFRB (Land Transportation Franchising & Regulatory Board) through one of its board members, Atty. Ariel Inton has categorically stated that senior citizens, persons with disabilities (PWDs) and bona fide students during school days must be given the law mandated 20% fare discount by TNVS or Transport Network Vehicle Service providers like UBER, GRAB and UHOP.
"Students that are covered only include those that are currently enrolled in pre-school, elementary, collegiate schools, including academic, vocational or technical schools that are duly recognized by the government. Those that enrolled in dancing or driving schools are not entitled to the discount together with those that are enrolled in short-term courses of seminar types and post-graduate studies like those in medical, law, masteral and doctoral degrees and the like," as cited in the LTFRB Memorandum Circular 2011-004.
We have received some reports that the law-mandated discount is not being implemented. This could be simply because most do not know that these TNVS providers are not exempted from the law and do not demand what's due them.
To prevent further disenfranchisement of senior citizens, PWDs and students it is best that all TNVS providers be required by the LTFRB to post a reminder of such discount inside their vehicles.
Should we hear a howl of protest from the TNVS providers—shame on you!
MMPC on track for CARS program
For Mitsubishi Motors Philippines Corporation (MMPC) the die has long been cast with their announcement of joining the country's Comprehensive Automotive Resurgence Strategy (CARS) program being made some months back by no less than the chairman of Mitsubishi Motors Corporation (MMC, Japan), Mr. Osamu Masuko and breaking ground for the construction of a stamping plant for MMPC's expanded manufacturing also sealed further such commitment.
The stamping plant facility requires an investment of more than P2 Billion. And its construction kicks-start MMPC's participation into the said program, which is also in compliance with one of the program's requirements that is to produce large body parts of a vehicle in lieu of the usual importation, which causes high logistics costs in the assembly of completely-knocked-down (CKD) parts.
The ground breaking ceremony marking the start of the construction of the stamping plant is a historic milestone for MMPC considering that the inclusion of the metal stamping process is a maiden involvement in MMPC's long time manufacturing process. Furthermore, this new development would surely create additional local job opportunities and transfer of new technology.
Total investments that would be involved in MMPC's participation in the CARS program would reach P4.3 Billion including the setting up of the line for its entry models, the Mirage and the Mirage G4 and other fixed investments.
MMC has committed technical assistance support during the stamping plant's construction period and ensured that its newly hired manpower shall undergo extended training in MMC, Japan. It is scheduled to be fully operational in the early part of 2018.
Aside from this significant auto industry infrastructure enlargement, a reported up and coming local collaboration between erstwhile keen competitors, Mitsubishi and Nissan after the latter's recent major equity absorption in the world industry. Would the collaboration include the involvement of Nissan in Mitsubishi's participation in the CARS program? Not to forget Nissan's manufacturing facility, if it's still there. Would it mean an additional Nissan model apart from the Mirage and Mirage 4?
Indeed a development worth every industry observer's keen interest.
Motoring media's test drive of the Elantra to Cebu
The recently launched Hyundai Elantra was given its motoring media's baptism of fire with a 4-hour drive from the recently opened Hyundai Cebu South dealership to Kandaya Resort & Spa in Daangbantayan, Cebu.
"We chose Cebu for the Elantra test drive because there's one thing common with them, which is extreme boldness. Cebu being a progressive economic driver of the Philippines and the same way with the Elantra being bold and daring to traverse the slopes and curves of the roads along the route to Kandaya Resort in this 4-hour drive," were the remarks of Ms. Fe Agudo, president of Hyundai Asian Resources, Inc. as the motoring journalists arrived looking fresh despite the admittedly long drive.
The Elantra was first introduced in 1990 and this 6th generation 2016 model comes in 4 variants, namely; 1.6 GL manual, 1.6 GL automatic, 2.0 GL Limited and the higher spec 2.0 GLS.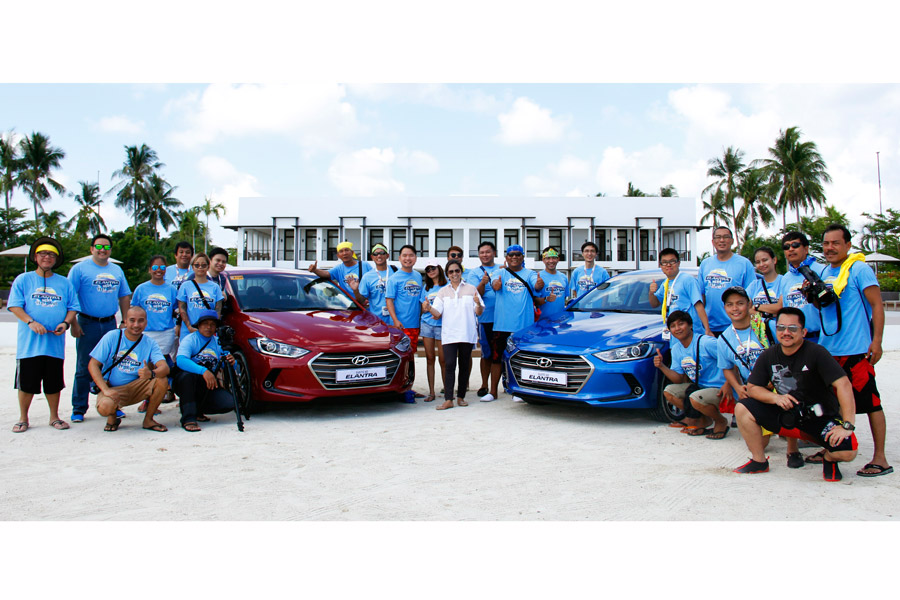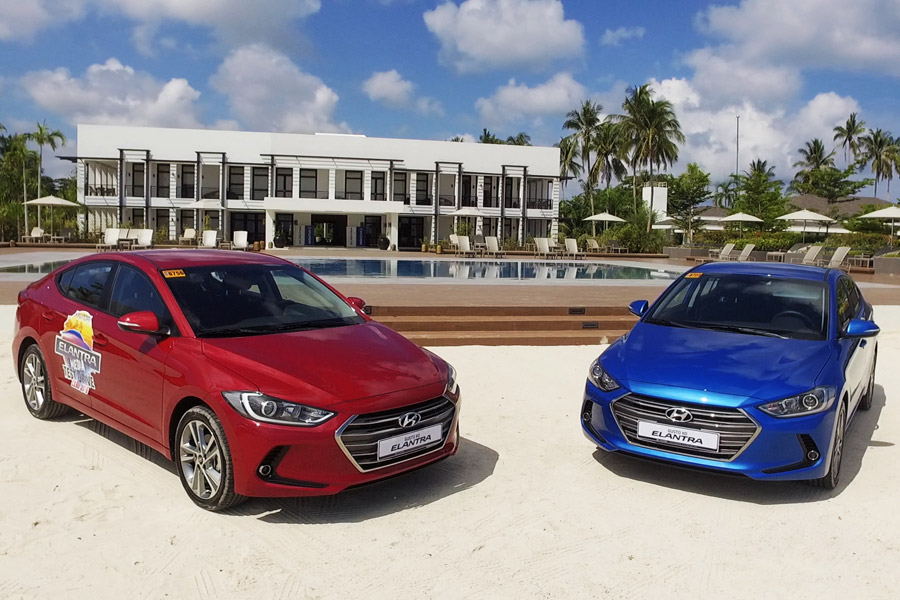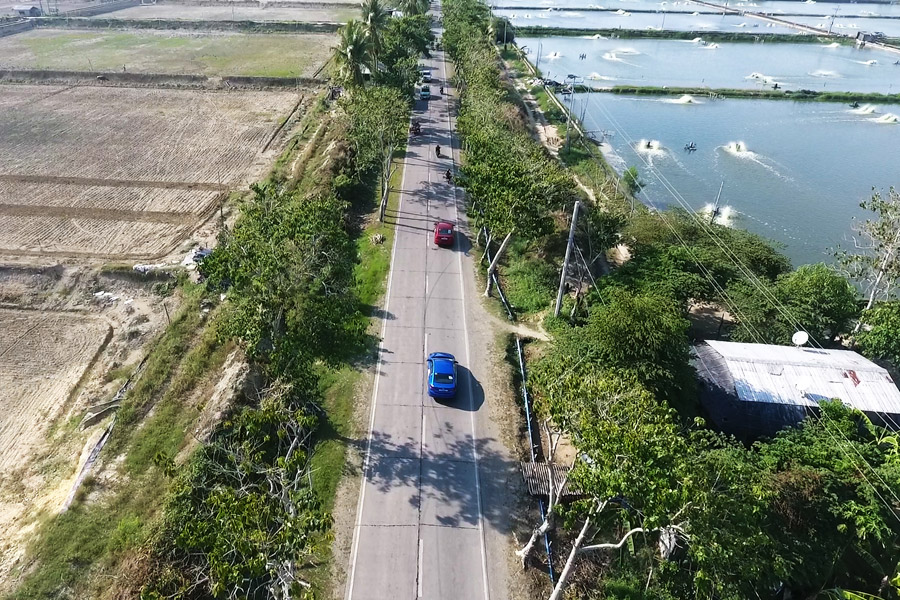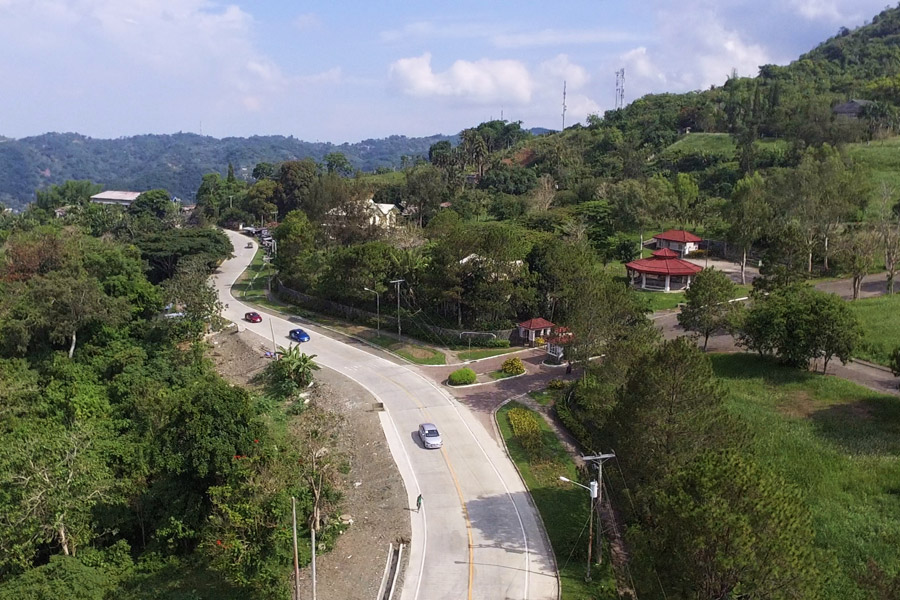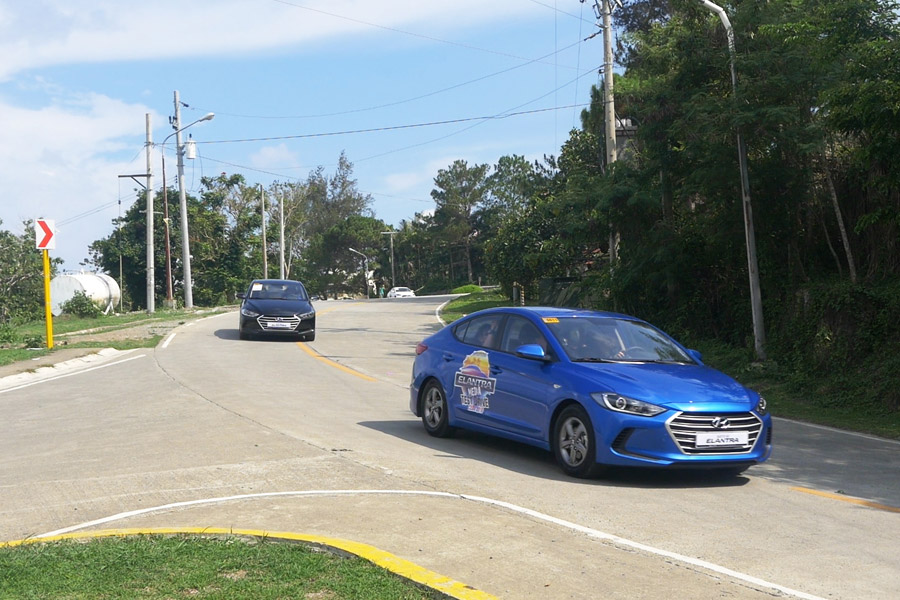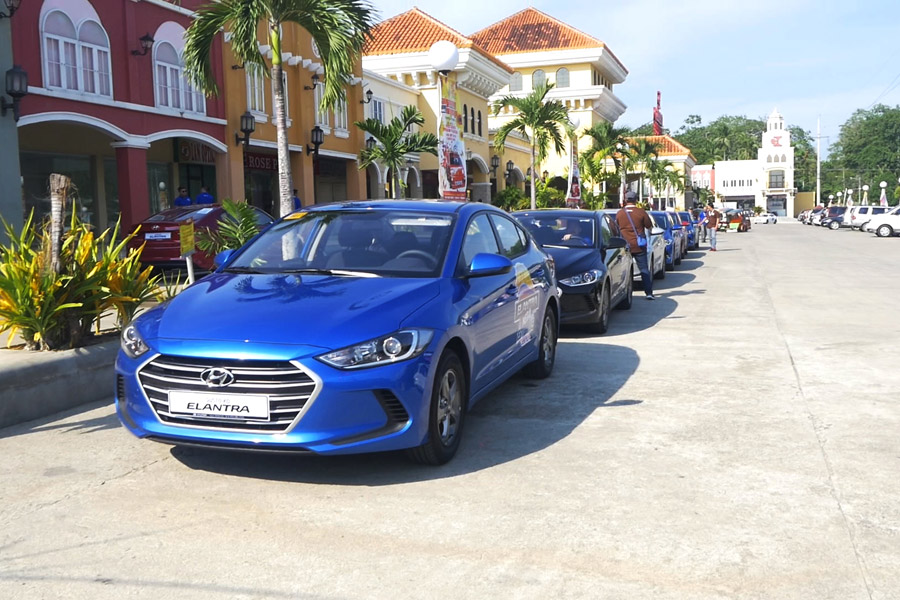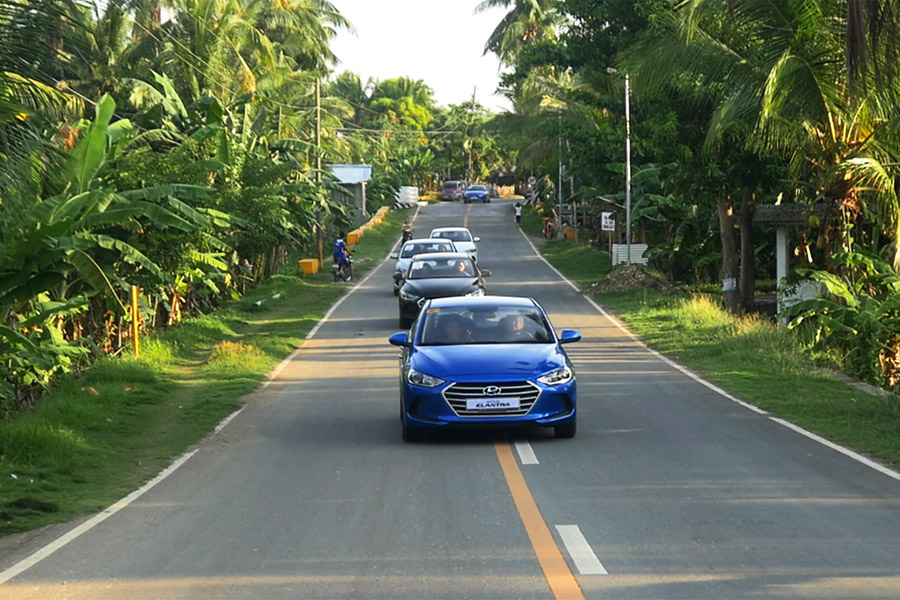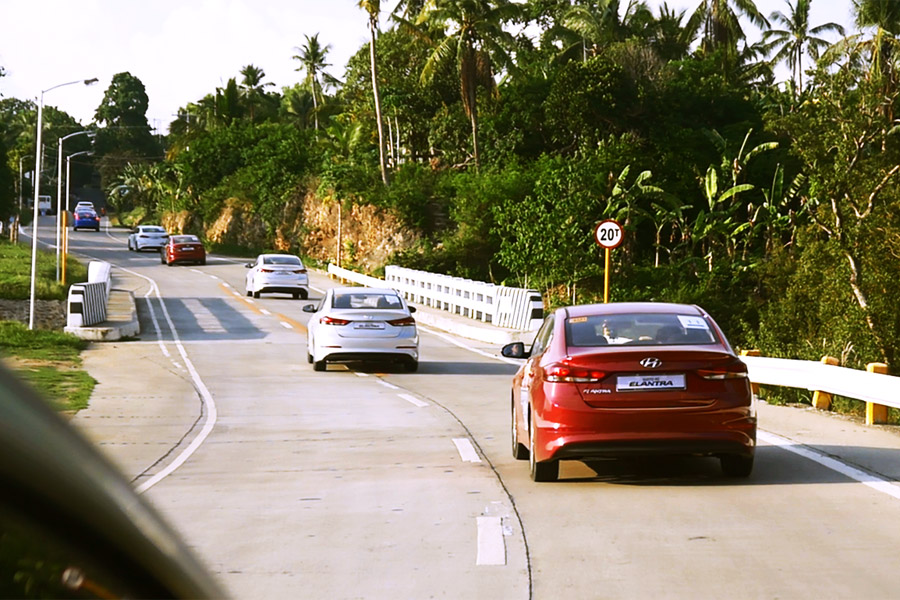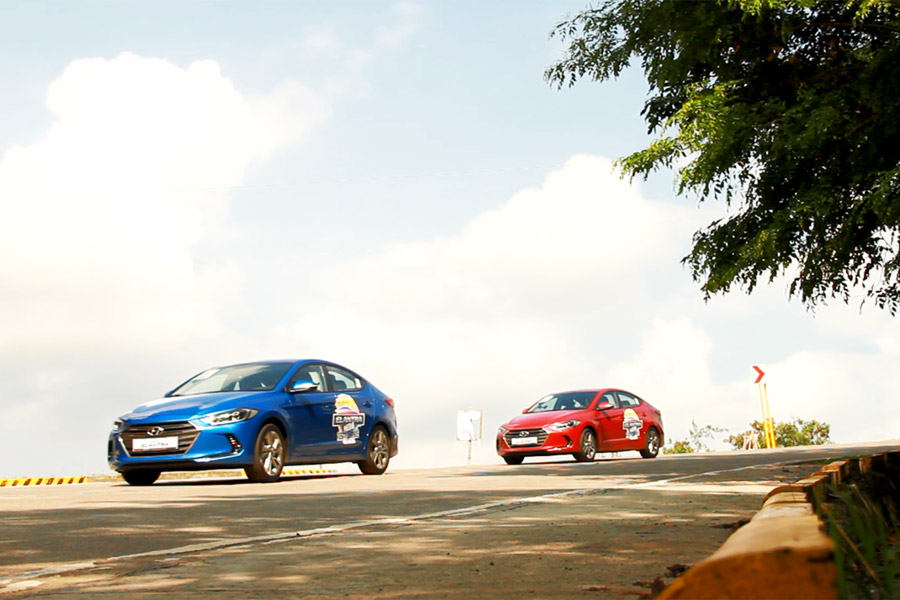 More official gov't fuel economy runs
Government efforts to document fuel performances of all available vehicles being offered in the market through similar events like the recently held DOE (Department of Energy) Euro 4 Fuel Economy Run would arguably greatly help consumers concerned about fuel consumption in deciding on what vehicles to purchase.
The DOE and Petron Corporation recently issued Fuel Economy Rating certificates to 22 automobile brands that participated in the country's first ever exercise.
The event was supported by the Chamber of Automotive Manufacturers in the Philippines (CAMPI) and the Association of Vehicle Importers and Distributors (AVID) with 70 vehicles participating.
The run traversed some 300 kilometers on the Subic-Clark-Tarlac Expressway (SCTEX) and Tarlac-Pangasinan-La Union Expressway (TPLEX) with the car companies fielding their own driver-navigator teams with an independent observer aboard to ensure that rules and guidelines were complied with.
Fueled by Petron XCS with 95-RON, 27 out of 38 gasoline vehicles or a significant 71% of the entries, produced fuel economy ratings exceeding 20 kilometers for every liter of fuel consumed. For vehicles powered by Petron Turbo Diesel, 21 out of 32 participants or 66% achieved almost the same fuel efficiency performance.
The best performances were registered by a Suzuki Celerio with 29.14 kilometers per liter of gasoline and an Isuzu D-Max getting 38.46 kilometers per liter of diesel fuel.
The other car brands that receive Fuel Economy Ratings include: Mahindra, Volkswagen, BAIC, MINI, Kia, Peugeot, Ford, Foton, Honda, Mitsubishi, Subaru, Audi, Porsche, Nissan, Tata, Chevrolet, Toyota and Volvo.
Concept One at BGC
Aside from its original long-time main showroom located along Santolan Road in San Juan City, Concept One just recently opened a new showroom at the Karport Building in Bonifacio Global City, in Taguig.
Concept One is one of the most recognizable aftermarket bands distributed by Wheel Gallery, Inc. with Sammy Liuson at the helm. The satellite facility was established to further increase their presence in the premier business district and to further service consumers who live south of Metro Manila especially during these times when there is a clamor for more facilities to meet vehicle requirements in the face of the incoming rainy season perennially marked with strong rains and flash floods.
The showroom's top offerings include affordable Saffiro tires and Black Rhino wheels imported from the US.
Congratulations to Sammy, the recognized 'godfather' of the local aftermarket family.
What's on Auto Focus this week?
One of the top features this week on Auto Focus, the country's premier auto news and features TV magazine is a feature-to-feature comparison between two crossovers, the Nissan Juke and the Ford EcoSport as they go head to head.
The 'Philippine Motor Show' on television shall also have a review of SsangYong's MPV, the Rodius while on the show's 'Autos of the World' segment where car models that have been recently launched, about to be launched as well as concept automobiles from around the world are placed on center stage, the 2017 Volkswagen Golf Allttrack and the 2017 BMW 2 Series shall be on spotlight.
And together with the week's latest news and developments in the local auto industry is a special feature with the highlights of Mitsubishi Motors Philippines' latest milestone, the historic roll out of its 600,000th model.
Auto Focus, the weekly 60 minutes exclusive to the automobile and its industry airs every Thursday evening at 10 o'clock on Solar Sports, Channel 70 on Sky Cable and Channel 35 on Destiny Cable and online on www.autofocus.com.ph, the country's first 'all video' auto website.
Happy Motoring!!!
For comments (email) sunshine.television@yahoo.com