Although I've been there several times, the prospect of a European trip never fails to elevate my adrenalin level. So when the dapper Peugeot Philippines president, Glen Dasig extended an invite I uncharacteristically immediately bared my interest without even asking how long the trip was. I even immediately presumed that it was for the usual test drive.
Well the length of the trip, which was from last September 29 to October 7 turned out to be vital for two main reasons; first, for me to be gone on a trip for 9 days would mean advance taping sessions for 3 weekly TV shows that I host (Motoring Today, Business & Leisure and Auto Focus) or a total of 9 episodes. The last yearly sabbatical I had, which was in the US last July for 15 days involved 4 weeks of advance taping. But then that was for the well-deserved annual vacation with the family. The second reason the length of the trip was vital was because we are in the midst of preparations for the Awards Night of this year's premier dual auto industry merit awards, namely, the 2016 Auto Focus People's Choice and Media's Choice Awards, which is scheduled tomorrow.
On the presumption that it was going to be a usual test drive, well that was where I was utterly mistaken. It was a trip that brought journalists from the Philippines, Taiwan, and from Latin America (Mexico, Chile, Brazil, Colombia) to Europe for the single reason of making us experience and understand deeper what the Peugeot brand is all about.
To warm us all up after almost 20 hours of travel counting a 3-hour layover at Abu Dhabi and a day's rest in Paris, a visit to the world-renowned Paris Motor Show was the first major part of our itinerary. It presented what Peugeot has to offer as far as modern mobility is concerned. The one thing that stood out for me, which was confirmed in later interviews with Peugeot's top executives, was the current visible leaning of Peugeot towards SUVs. There was also quite an array of other interesting automobile offerings displayed by Peugeot, considered as the second largest European Carmaker in the world, during this year's Parisian car showcase, but due to space limitations I'll just have to invite our readers to check out a special TV feature of the Paris Motor Show in one of the future episodes of our weekly auto TV magazine Auto Focus (Solar Sports, Sky Cable, Channel 70, Thursdays, 10pm).
The Philippine media contingent was composed of newly recruited Manila Times motoring editor, Vernon Sarne, Philippine Daily Inquirer columnist and Top Gear consumer editor Fitzgerald "Bochi" Santos, Philippine Star contributing writer and CNN Philippines TV host Karen Jimeno and myself. And weren't we all delighted with the smorgasbord of one-on-one interviews with Peugeot's top executives like Gilles Vidal, Director of Design, Ms. Marion David, Product executive for New Peugeot 3008 and 5008 projects, Philippe Barriac, senior product manager for the new Peugeot Traveller, Cathal Loughnane, head of Design Lab, to mention some.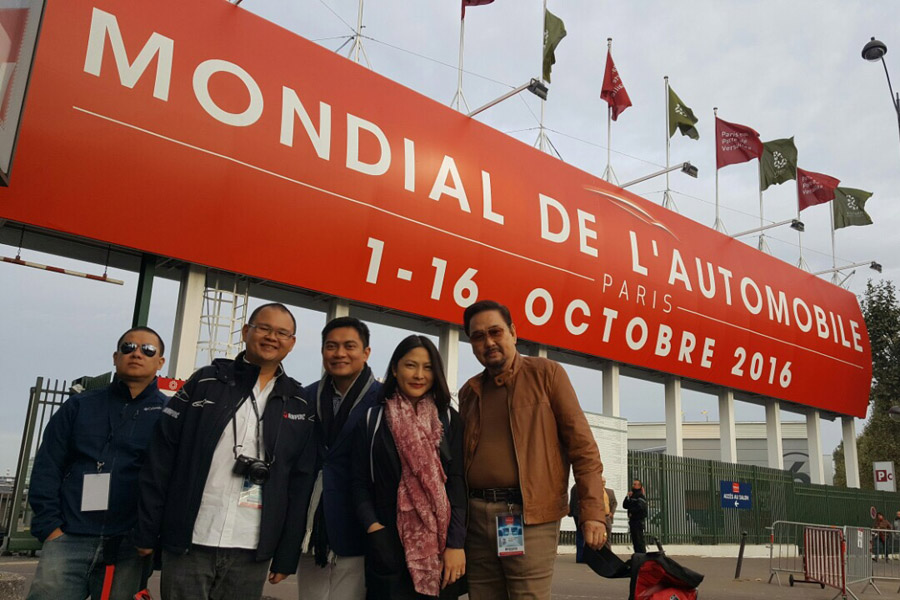 And the day after, a round table discussion over lunch with no less than the Peugeot Brand`s CEO, Jean Philippe Imparato, exclusive with the Philippine media aboard a yacht while on a leisurely river cruise.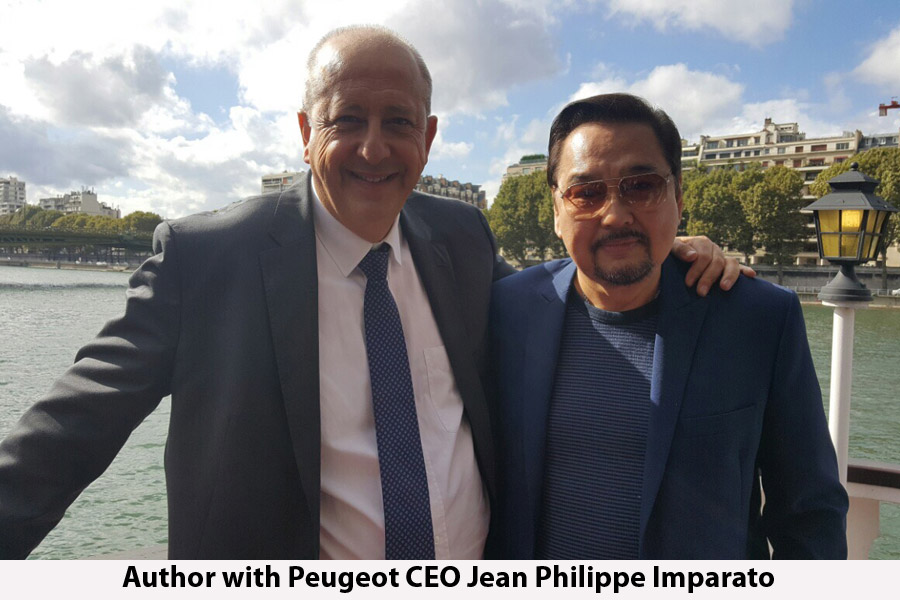 After the power lunch we moved by high-speed train from Paris to Sochaux, France for a visit to the Adventure Peugeot Museum followed by the rare opportunity to drive some of the iconic classic cars in its garage. The purpose of this visit is conceivably to give us an idea of the long and colored Peugeot heritage, experience and expertise in manufacturing for over 100 years. Driving mint condition iconic classic cars, some almost half a century old is a reflection of the durability and reliability of their products. The visit to that part of France could never have been complete without a thorough tour of their Sochaux factory with detailed description of their very impressive manufacturing and assembly lines.
After the vintage cars ride and drive and plant tour came the actual series of test-drives of recently launched Peugeot vehicles that included a Traveller (sorry, honoring the media embargo about this new offering, I can't talk about it except to say it's worth watching out for its coming debut in the country), five Peugeot 308, five Peugeot 2008 and a Peugeot 208. This first leg was from Sochaux, France to Neuchtel, Switzerland, a long but very scenic 100-kilometer driving experience capped by an overnight stay at the lakeside located Best Western Hotel, which boasts of heated floor tiles against the low temperatures and of course the 5-star amenities, which unfortunately for us we limitedly enjoyed over dinner, sleep and breakfast.
After Switzerland we drove a total of 188 kilometers over well-paved roads with panorama after panorama of breathtaking views on our way back to France, this time in Chamonix, which could probably be a ski resort town judging by the prominent snow capped mountains surrounding our place for the night, the Hotel Le Morgane.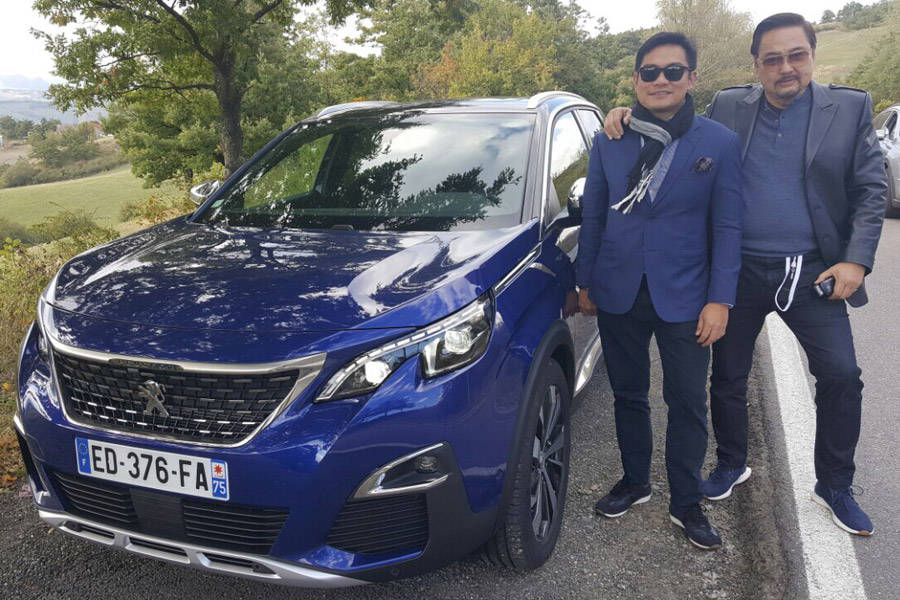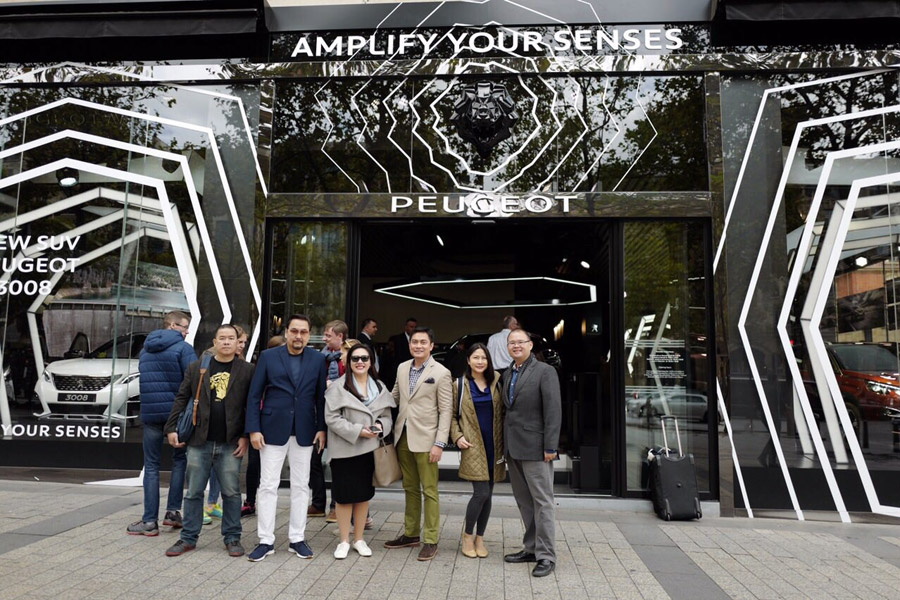 The next day was the clincher for this European ride and drive experience aboard remarkable Peugeot vehicles - a 448-kilometer stretch of more picture perfect scenic views from France to Bologna, Italy.

It was indeed a Peugeot imbibing experience. Quoting Peugeot CEO Mr. Jean Philippe Imparato while stressing on the Peugeot brand's priorities, "My interest is not much on the next car that we are going to sell, but on the experience of our customers who have bought our cars and those who are going to buy them."

It was indeed an eye-opening experience for me regarding the deep and serious concern of Peugeot in projecting the uniqueness and positioning of their brand. Simply put - over and above the selling of their cars, Peugeot's paramount concern is customer satisfaction.

The entire trip was a smashing success. I would like to thank Peugeot Philippines (Eurobrands Distributor, Inc.) president, Mr. Glen Dasig, whose forte, which I have proven further through this trip, is not only being an always properly and nattily dressed GQ model, but a well-rounded executive best-equipped to deal with his global counterparts.

I also need to give proper credit to Peugeot Philippines' marketing executive, Ms. Karen Carvajal for her professional dedication and patience in dealing with the wants and requirements of the motoring media all throughout the trip. Good job, Karen.

Peugeot had a dismal presence in the country in the past. But at the rate the present exclusive importers and distributors of the brand is working on projecting its true image to the market, it won't take long for it to be the country's "top of mind" brand in its category in the very near future.

Happy Motoring!!!

For inquiries and comments (email) sunshine.television@yahoo.com