That seems to be the sixty four thousand dollar question after media reports have it that the prospect of having an elected governor, vice governor and a council instead of a chairman be put in place for the better management of Metro Manila is being mulled by Congress.
"Too many cooks may further spoil the stew" seemed to be the major contention to the proposed move of many observers who are closely watching what the present government is doing to make good many of its election promises, a great part of which have something to do with the better management of Metro Manila traffic.
The general reaction of motorists as well as the metro's citizens and denizens to the proposal appears to be that the government should first address the basic causes of traffic like a much improved mass transport system to encourage private vehicle owners not to use their cars within the metro, more elevated roads to add to the shortage of thoroughfares for vehicles' use, stricter implementation of traffic rules and regulations to improve driver discipline and other basic solutions, before going into a complete revamp of the political setup in the metro's management.
"Keep our eye on the ball and stay focused on the basic solutions instead of compounding the problem," is perhaps what some are trying to say.
Car buyers came to test drive
There were more than three thousand test drives recorded in the2017 Auto Focus Multi Brand Summer Test Drive Festival held last weekend at the SM Mall of Asia.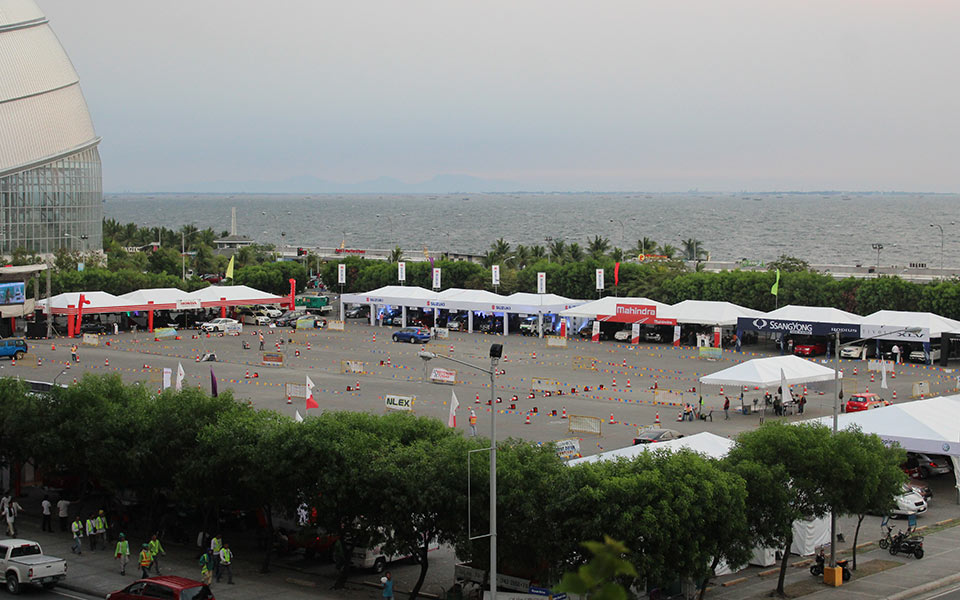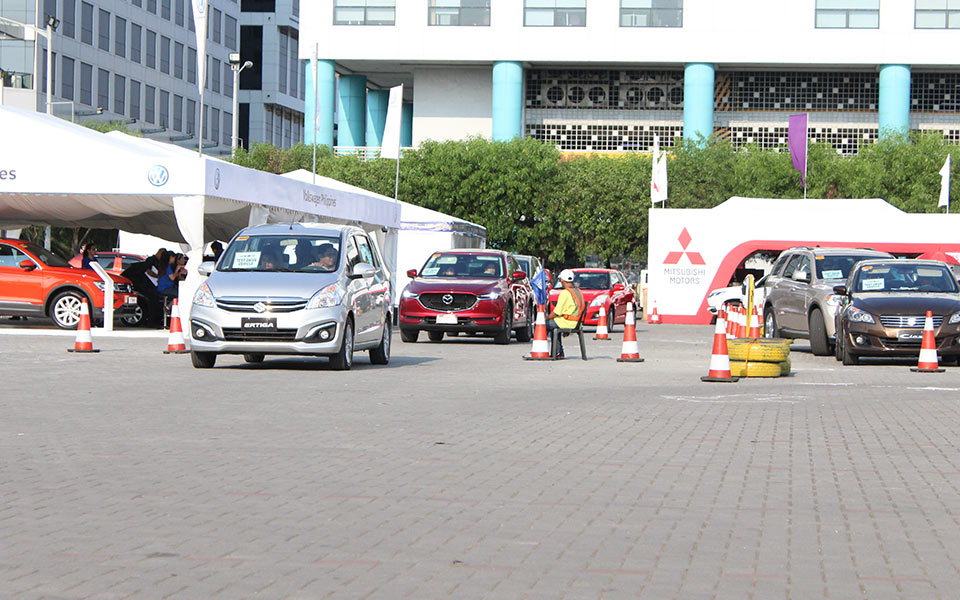 The eagerness to purchase a vehicle seems to prevail now with the prospect of dramatically increased prices of vehicles looming in the horizon with the government's poised move to increase their taxes.
The 4-day most eagerly awaited event, both by car buyers and auto enthusiasts had 12 of the major car manufacturers and importers participating, which included Ford, Honda, Isuzu, Jeep & Dodge, Mahindra, Ssangyong, Suzuki Tata, Toyota and Volkswagen. The auto industry itself has accepted the event's importance in further spurring its growth.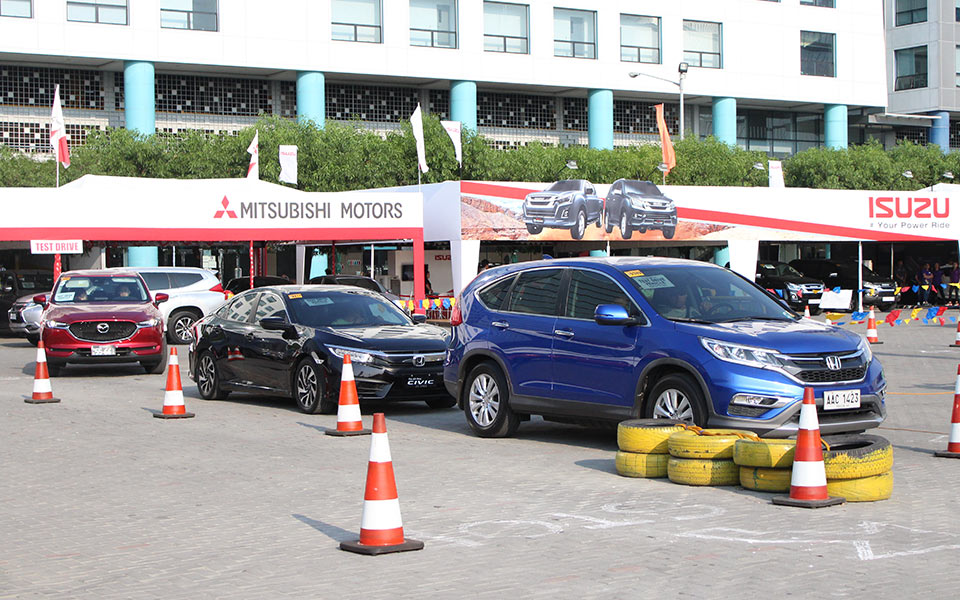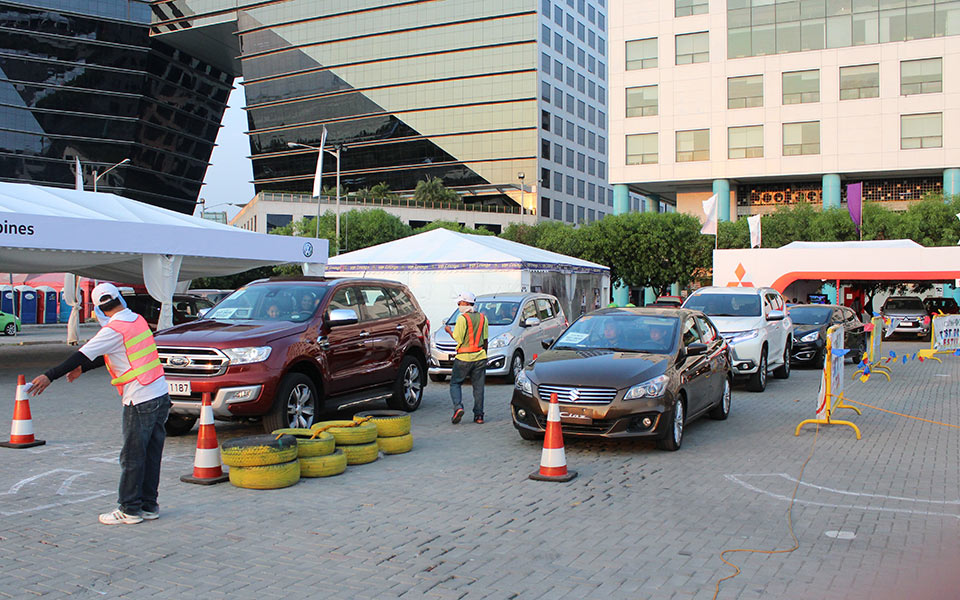 This multi-brand test drive event is a biennial industry happening with the second one, the Auto Focus Multi Brand Pre Christmas Test Drive Festival that's usually scheduled on the first or second week of November.
With participation on a "first come, first serve" basis considering that the venue can only accommodate a limited number of participating companies, early reservations are already being sent in.
See you in November for another'multi brand test fest' at the SM Mall of Asia.
Harley-Davidson of Manila gets citation
Congratulations are in order for our good friends Greg Yu and Felix Ang, chairman and president respectively of Harley-Davidson of Manila for having been awarded the 'Harley-Davidson Asia Emerging Markets Dealer of the Year 2016' .
We learned that the 'Dealer of the Year' is a nod to excellence across all areas of dealership operations to include: Business Growth, Customer experience, Marketing and events as well as Management/staff training.
Harley-Davidson of Manila is the first authorized Harley-Davidson dealership in the Philippines to have earned this award.
Owned and operated by American Motorcycles, Inc., Harley-Davidson of Manila has been an authorized dealer only since March 2013, hence the distinguished award is indeed a testament to the level of management and performance it has displayed.
Isuzu Truck Fest in Manila 2017
Last weekend from April 20 to 23, Isuzu Philippines Corp. (IPC) once again showed confidence of market dominance with an exhibition of its latest truck line up at the SMX Convention Center.
"The key to our success is not on the sale of our trucks, it's on the full service that comes with every purchase. With every truck purchase, we provide product orientations, drivers' training and even a personal analysis of fuel consumption and actual operation," remarked IPC president Hajime Koso during the well-attended 12-truck display.
AVID records 10% sales gain in Q1
The Association of Vehicle Importers and Distributors registered a 10% growth in the 1st quarter of 2017 with 23, 312 units sold against the same period last year.
Hyundai spearheaded the Passenger Car segment with sales of5,986 units, which greatly contributed to the segment's 21% growth.
The Light Commercial Vehicle segment registered a4% increase with a 14,070 units sold with Ford Philippines leading the segment's expansion with a recorded sales of 7,586 units.
Happy Motoring!!!
For comments & inquiries (email) sunshine.television@yahoo.com