Toyota Motor Philippines (TMP) once again pulled all stops as it staged the 12th edition of the motoring media's always eagerly awaited yearly work and play summer getaway, the Toyota Road Trek.
Although often bannered as a grueling test drive event where TMP subjects its vehicles for close scrutiny by the invited motoring journalists, the annual event is considered by the country's top automobile company as more of a way of saying thank you to the motoring media for its continuing support to the entire local auto industry.
A total of 34 top level motoring journalists were in the convoy of 15 gleaming Toyotas, all part of the IMV (Innovative International Multi-purpose Vehicle) platform namely; HiLux, Fortuner and Innova, which flagged off Thursday morning, May 5 from the Toyota Palawan dealership. But not after a hearty breakfast served through the courtesy of Toyota Puerto Princesa lead by the dealership's very warm and hospitable president, Henry Sy.
It was indeed a long 297-kilometer test drive through the very impressive well-paved highway and road network of Palawan, often referred as the country's "island paradise". The convoy finally settled at the El Nido Cove with stopovers at Astoria Palawan, Halfway Resto and Pems Restaurant after seemingly unending meals and snacks. The whole exercise gave credence to what's always being said that, "when you are in any of TMP's test drive events, be prepared to carry added pounds and an increased waistline by the end of the trip". After parking all the test drive vehicles we had a short boat ride to the final destination—El Nido Resorts Lagen Island.
Aside from the driving and the riding in an organized rotation of vehicles coupled with the eating and the drinking (sans alcohol), there were challenges and competition along the way between the pre organized teams of journalists to add more excitement and eagerness as there would be winners and prizes galore as part of the 4-day event.
Following Road Trek tradition, despite belonging to specific teams, Business Mirror's motoring columnist, Al Mendoza and myself found ourselves aboard a HiAce in the company of Lexus-Manila president, Danny Isla, TMP vice president and CAMPI head, Atty. Rommel Gutierrez, TMP vice president for marketing, Sherwin Chualim and TMP vice president for sales, Takao Arai—thisyear's "Grupo Impertinente". Sorry I can only go as far as saying the group's name but not explaining why it is named as such. Perhaps when we have enough space in this column.
As the years go having the Toyota Road Trek, it's starting to be obvious that the test drive is more of an excuse for the event to be organized as every year more and more time is being allotted for the invited guests' R&R. More time to decide on whether to sleep, see sights, be by yourself or bond with the rest. Work to the barest and party to the fullest.
This is actually not the first time for TMP's Road Trek to bring us to Palawan. Although this time we were brought to another side of the island. But similar to the last time, which was a good five years back or more, we also had a lot of beach and island hopping activities in our daytime itinerary. And similarly too, a lot of "all in" and "single malt" sessions at night, which is actually a given whenever "Sir John", "Sir Paul" and "Elvis" get together. Who are they? Well, that's another story.
On the last night when we had the awarding of winners of the competitive challenges in an exclusive island, which was a short speedboat run from the El Nido Lagen Resort, we were joined by the other top TMP executives headed by its president, Satoru Suzuki, evp, Yohei Murase and svp, Ariel Arias. It is noteworthy to mention that the STV-Manila Times team composed of vp for production, Jenny Bleza, online operations manager, Ray Louis "Wee" Gamboa and ace cameraman Matt Mallari boosted by Manila Times motoring editor, Anjo Perez deservingly garnered 2nd place overall while also winning 1st overall in the Eco-run competition.
Aside from the awarding of the very generous prizes to the winners another highlight of the evening was the sing-a-long performed by both journalists and Toyota execs. We didn't get to hear any musical notes from the soft-spoken and mild mannered TMP president but he made sure he stayed on for the night with a glass of wine in the midst of our countless glasses of single malt.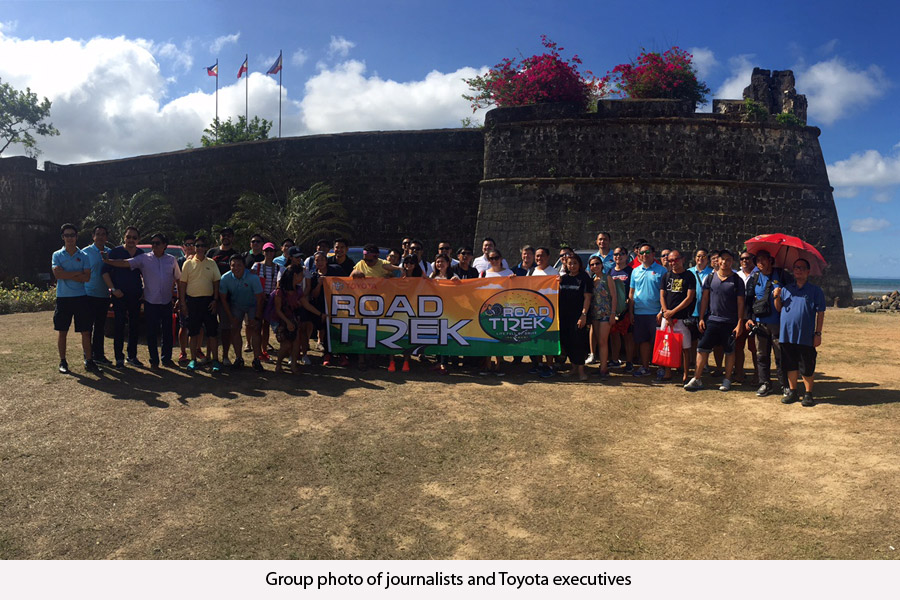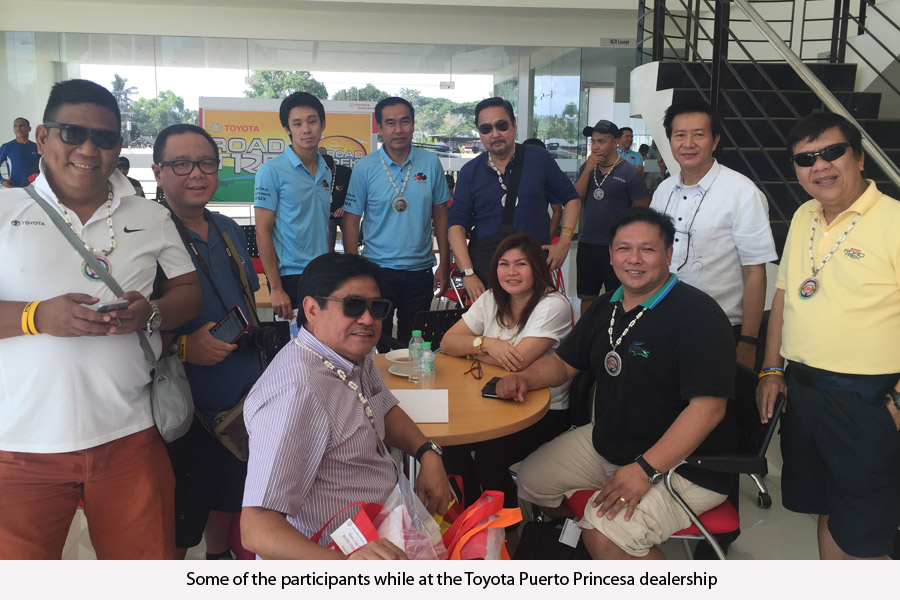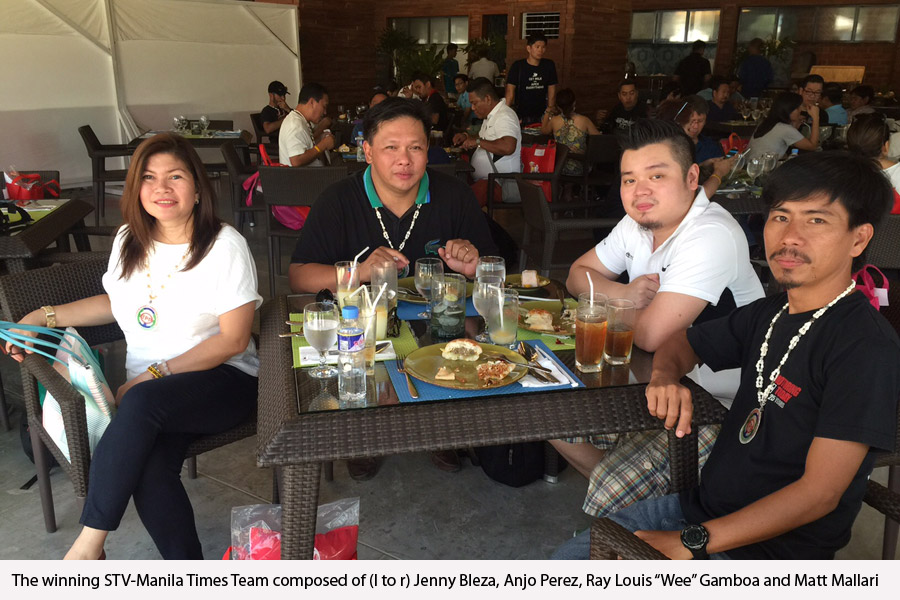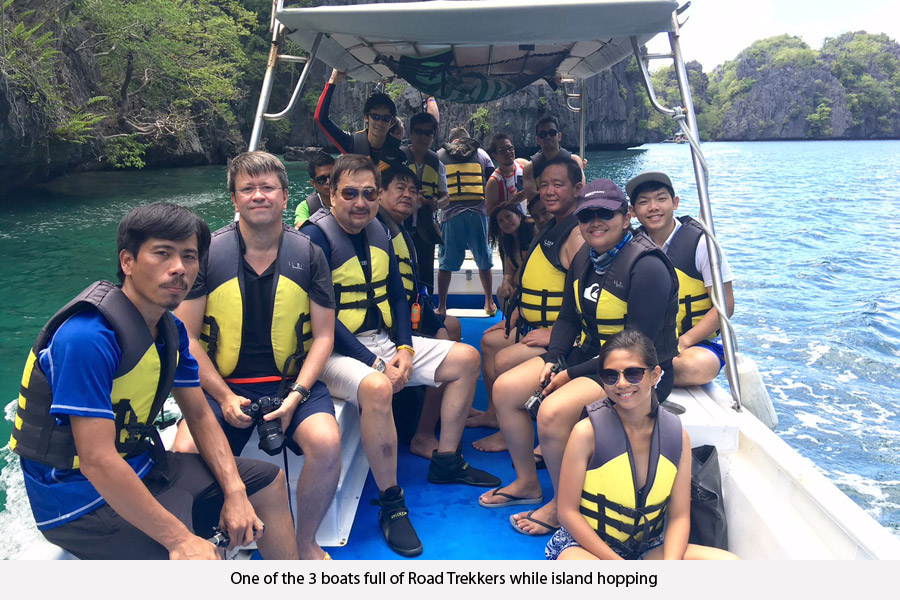 We need to give credit where credit is due for the excellent organization of this year's Toyota Road Trek, which goes to the team of Sherwin Chualim with the invaluable corroborating efforts by Jade Sison and Jigo Vidanes. To Toyota Motor Philippines, thanks for having us year, after year, after year.
What's on Auto Focus tomorrow night?
Another full hour treat awaits automobile enthusiasts in this week's episode of Auto Focus, the 'Philippine Motor Show on Television' with the spotlight trained on two outstanding models featured on "Autos of the World", where we put on center stage concept vehicles or newly launched or about to be launched car models from around the world. This week we have the 2016 Volkswagen T-Prime Concept Car and the 2017 Toyota Highlander.
We shall also have a review of the all-new Montero Sport plus a feature-to-feature comparison of the Toyota HiLux against the Mitsubishi Strada on head-to-head.
A special feature on the highlights of the recently held 2016 Isuzu Truck Fest also awaits our viewers together with the latest news and developments in the auto industry.
Auto Focus, the country's premier auto news and features TV magazine, airs at 10 o'clock tomorrow evening at Solar Sports (Channel 70, Sky Cable and Channel 35 on Destiny).
Happy Motoring!!!
For comments (email) sunshine.television@yahoo.com