Motoring journalists trooped to the Audi Philippines showroom in EDSA early Monday morning, September 19th to witness the launch of the All-New Audi A4, the new Audi A7 3.0 TFSI Quattro S-Line and the new Audi Q3.
"More powerful, more efficient and more intelligent; the All-New Audi A4 features numerous premium technologies that set the bar higher for its segment" was how this new premium model in the market was described by business tycoon Robert Coyiuto, Jr., who came as always nattily-dressed in his tailor-fit suits.
Audi Philippines top honcho, Benedicto "Bene" Coyiuto, who's Robert's son, added, "The All-New Audi A4's elegant design blends with innovative technologies, while light construction meets new, efficient drivetrain solutions. As a result, the All-New A4 delivers a truly high-tech experience."
During the brief but very informative technical presentation during the lunch, we learned that powering the all-new A4 is a 2.0 liter, inline-4 turbocharged diesel engine that delivers 150 hp and 320 Nm of torque. Mated to a 7-speed, S tronic dual-clutch transmission, the all-new, front drive A4 2.0 TDI S tronic runs the 0 to 100 km/h sprint in 8.7 seconds on to a top speed of 220 km/h.
On the other hand, the Sportback in the local Audi lineup, the new Audi A7 3.0 TFSI quattro S-Line is propelled by a 3.0-liter V6 petrol engine that delivers 333 hp and 440 Nm of torque, which is coursed through a 7-speed, S tronic dual-clutch transmission and quattro all-wheel drive. This powerhouse brings the car from a standstill to 100 km/h in 5.3 seconds, and to a top speed of 250 km/h. Audi A7 boasts of Audi drive select and new LED headlights and taillights, and being an S-Line, has sportier bumpers and a rear diffuser, and is wrapped in 265/35 R20 tires for that aggressive-yet-sleek look.
For the Ingolstadt-based carmaker's fighter in the small premium SUV segment, the new Audi Q3 is powered by a 1.4 TFSI engine that offers 150 hp and 250 Nm of torque. The engine features the highly-innovative cylinder on demand (COD) system, which reduces fuel consumption by up to 20 percent when the Q3 is driven moderately. At low to moderate load and engine speed, COD deactivates cylinders two and three by closing the valves, and shutting off fuel injection. The engine runs as a two-cylinder engine until the driver presses down harder on the gas pedal. This front-wheel drive SUV has a six-speed, S tronic dual-clutch transmission that helps it go from 0 to 100 km/h in 8.9 seconds, and to a top speed of 204 km/h. It features a new hexagonal grille, as well as new LED daytime running lights and taillights.
To experience the all-new Audi A4, the new Audi A7, and the new Audi Q3, drop by at any of the Audi Philippines showrooms located in Greenhills, Bonifacio Global City, and Alabang.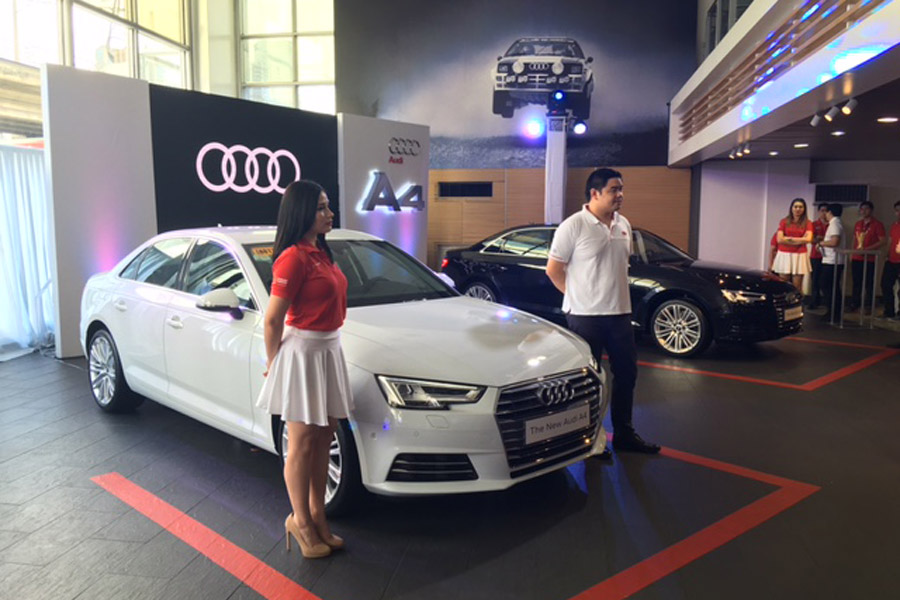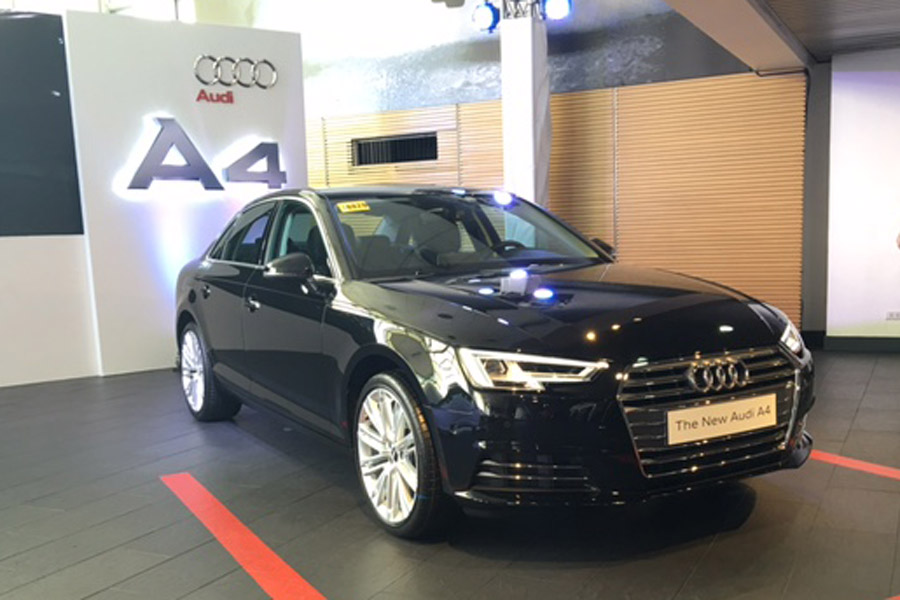 Of course! The 2016 STV-ARCC will run!
We have been continuously receiving inquiries about the exciting, much-awaited yearly motor sports event, the only one that the entire local auto industry participates in - the STV Auto Rally Corporate Challenge.
For the benefit of the very few that still don't know, this motor sport event is not a race. It is a test of combined skills of navigating routes, accurately computing time and precision driving. It's a team effort composed of a tightly orchestrated crew of a driver, time navigator and route navigator. Safety on the road and discipline are paramount in this competition as any kind of accident no matter how minor would definitely mean an outright loss of any chance to win and a traffic violation during the competition is a definite disqualification.
This motor sport competition is known in Europe as the Tulip Rally and "nationalized" in the Philippines as it is now know hereabouts as the "Sampaguita Rally". The objective is to be "on time, all the time" all throughout the competition - it is for all intents and purposes -precision driving and navigation.
The sport's glory days were in the 60s when the likes of motor sports legends like the late Pocholo Ramirez, motor sports icons like Dante Silverio, Mandy Eduque to mention a very few, were exponents in the discipline. 
Since we revived it in 2001 it has become an institutional motor sport event of the local auto industry. When the industry was not as events-laden as it is now, the STV-ARCC saw a record-breaking starting grid of 68 cars with a gathering of 204 drivers and navigators, never before seen in any starting grid in the country.
Due to the busy state of the local auto industry, on account of its unprecedented rapid development we now have to settle for a once-a-year staging from its previous 2-leg set up. And for this year, it'll again be in Subic and to be staged on November 26.
So for those who have been wondering if there will be an STV-ARCC this year, the resounding answer if yes! So we suggest you get in touch with your home Corporate Rally Teams and get yourselves signed up.
By the way, although this is an event exclusive to the auto industry, due to the extensive efforts in running it, the corporate participation is still limited and by invitation only.
For the record, last year's overall winners are the following;
Champion - Subaru Auto Rally Team
1st Runner Up - Honda Auto Rally Team
2nd Runner Up - Toyota Auto Rally Team
Here's another traffic-buster - Gobounce!
This new transport alternative, Gobounce, invited the motoring media to its launch recently and presented the following facts and figures about its operations.
Gobounce is a local startup company in the Philippines. It built a mobile platform for Riders to accept motorbike bookings in the metro. Their Rider Partners are not their employees but partners in beating the Manila traffic.
Gobounce saw a need in this bustling and congested city to provide a booking application that can have the service be brought to you instead. Motorbikes have covered ride and messenger services but would be expanding to massage, grocery, food, pets, etc., all with the quick, safe and reliable use of the motorbike.
They provide the gear for their Rider Partners like helmets, jackets and shirts as well as riding kit for customers like hairnet, facemask and ponchos for rainy days.
And Rider Partners of Gobounce are extensively trained and assessed by Safe-T Ryders of the Philippines, a recognized and foremost safe riding training organization in the country.
Using Gobounce is a breeze. Simply download the app from Google Play and Appstore.
This traffic crisis simply brings out the best of everyone's creativity to mitigate its life-changing impact.
Happy Motoring!!!
For inquiries and comments (email) sunshine.television@yahoo.com