Many but not all local governments have passed ordinances that address the unsafe practice of using cellphones or other electronic devices while in the actual act of driving. But many legislators believe that a nationally mandated law would be a more effective way of putting a stop to this risky misconduct, which have caused quite a number of road crashes or harm to pedestrians, some even fatal.
Authored by outgoing Senator Sergio Osmeńa III, Senate Bill No. 3211 labeled as the `Anti-Distractive Driving Act' despite having passed its 3rd and final reading may not see its fruition considering the imminent closure of the present congress and with its principal author failing to get a fresh mandate. However, it may still be re-introduced with the advent of the new congress in a few weeks time.
"Distractive driving" is defined in the proposed bill as "using a mobile communication device to write, send or read a text-based communication or to make or receive calls" while driving a vehicle in motion or stopped for a red light or "using an electronic entertainment device to play games, watch movies, surf the internet, compose messages, read e-books, perform calculations and other similar acts."
The bill mandates stiff penalties like a fine of P15,000.00 and suspension of driver's license for those committing their third offence.
There are some serious inquiries though from some quarters on some of the provisions of the proposed bill like, "Why include in the ban those who are stopped on a red light?" Many of the safety-conscious drivers actually do not answer their cellphones or attempt to read their text messages while driving but instead wait for the chance for them to stop on a red traffic light, especially while driving in very busy streets where stopping, much more parking is disallowed. Indeed there are some calls, especially coming from home, which need to be answered if only to know if they are emergencies in nature.
Another expressed concern is the bill's possible innate discrimination. Considering that the most practical and easiest way to determine if the law is being violated is to actually see the driver using the cellphone or electronic device when he's not suppose to, which is often impossible or difficult when the vehicle is tinted. By default, those that are in tinted vehicles are somehow exempted simply due to the fact that it will be very difficult to see if they are indeed violating the law.
Arguably the bill needs some further fine-tuning but without any reservation we really hope that some senators would take the cudgels in seeing this bill passed into law, as the dangerous demeanor should indeed need to be stopped.
The media gets SsangYong on the road
It was on a 420 kilometer-round trip ride and drive to Mariveles, Bataan and back that the motoring media subjected the remarkable come-backing SsangYong vehicles for its first hands-on experience to test its mettle on Philippine roads—driving through highways and gridlock traffic.
SsangYong Berjaya Motors Philippines, ably headed by auto industry veteran Dave "Mr. Mac" Macasadia gamely handed the Tivoli Crossover 1.6 liter SUV in both gasoline and diesel engines, the Korando 2.0 liter, all-wheel drive Compact SUV and the Rodius 2.0 liter all-wheel drive MPV for test drive starting from their first dealership located in Quezon Avenue, Quezon City to Bataan via San Fernando, Pampanga, the Mega Dike Access Road and the Subic-Clark-Tarlac Expressway.
Those members of the motoring media who were too young to know or remember that SsangYong once had a meaningful existence in the country were reportedly surprised to experience the notable performance of the models that were test driven and ridden with special mention on their performance, maneuverability and ride comfort.
Mr. Mac repeatedly extends his invite to all those who may want to have the hands-on experience on board these SsangYong models available in the country to drop by their Quezon Avenue dealership. SsangYong Berjaya Motors Philippines have also confirmed their participation in the Auto Focus Pre Christmas Test Drive Festival in November at the MOA to give auto enthusiasts the chance to compare their models head-to-head with others in the same category.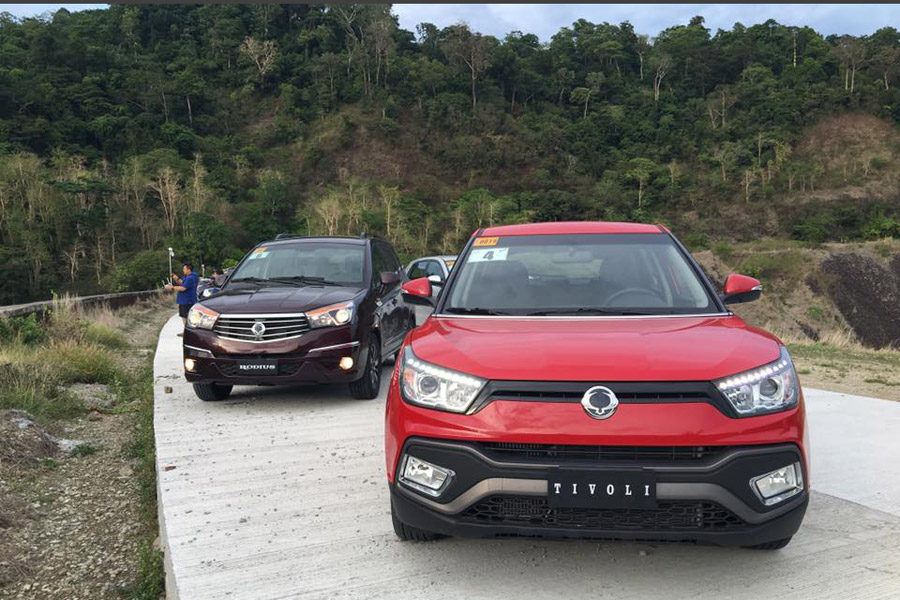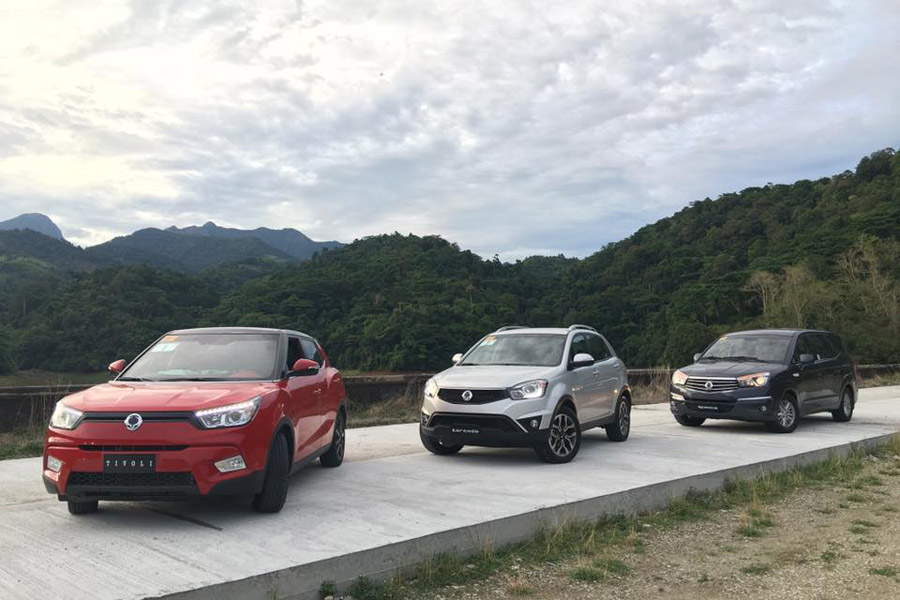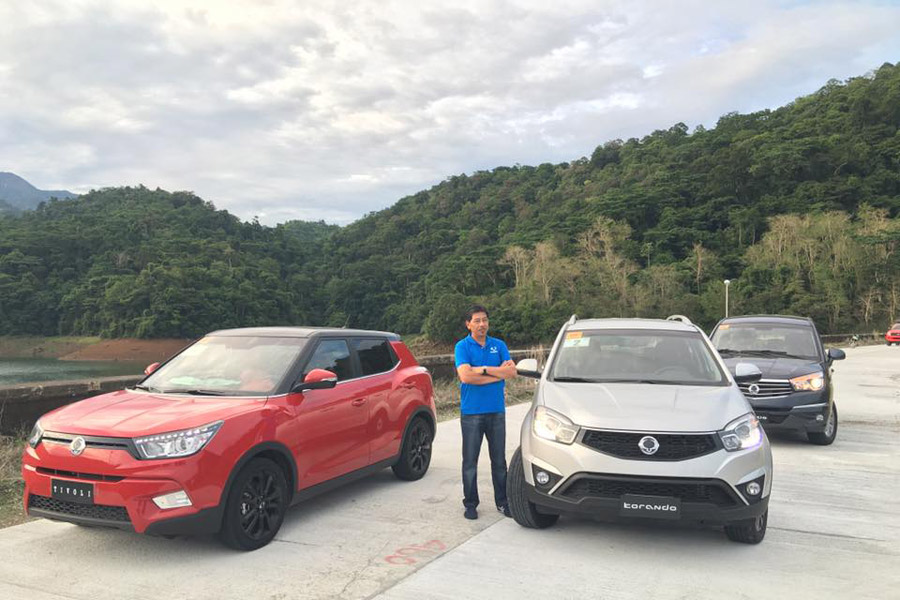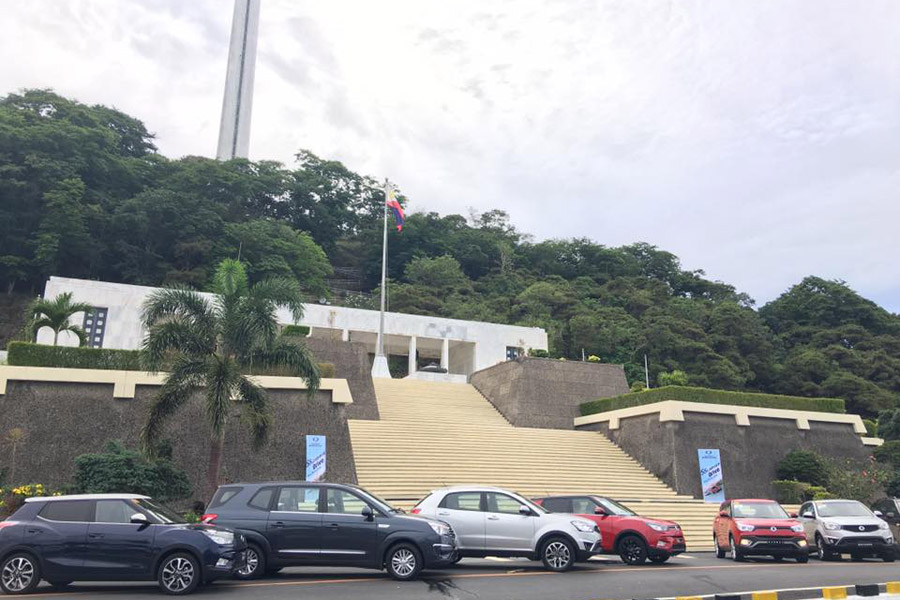 Some people can be so lucky
This school year 2016 some 3,200 public elementary school pupils will benefit from the recent collaboration between Chevron Philippines, Inc. (CPI) and Ayala Foundation, Inc. (AFI) to provide computer laboratories to integrate Information, Communication and Technology education.
The partnership will benefit students of Jacinto Zamora Elementary School in Pandacan, Metro Manila and San Pascual Central School in Batangas that will enjoy learning from well-trained teachers in world-class computer laboratories.
CPI has allotted a total of P8.4 Million to construct the computer laboratories while AFI shall provide management, implementation and training of the 50 public school teachers in Manila and Batangas. And Globe Telecoms shall take care of Wi Fi connectivity with the Department of Education shall ensure the project's sustainability.
This is indeed a corporate alliance that would benefit a slew of poor but deserving students of the public school system. And we need more of these. We doff our hats to these two corporate citizens, known giants in their own fields locking arms for the benefit of our youth.
A smorgasbord of world-class cars gourmet dishes
Volkswagen vehicles and Ilustrado cuisine, what a combination!
Initially established in January 2016 to cater initially to customers visiting the VW showroom located on 28th street, Bonifacio Global City (BGC), the V by Ilustrado Café & Lounge has been formally launched to the public last June 16, Thursday.
"Volkswagen Philippines has combined the best of both worlds, the two fastest ways to a Pinoy's heart—cars and cuisine. The addition of V by Ilustrado Café & Lounge elevates the overall Volkswagen lifestyle experience we want for our customers when they come in. We not only offer world-class automotive excellence, but we now also bid culinary excellence fitting of the Volkswagen mark," were part of the welcoming remarks of Volkswagen Philippines president and ceo, John Philip "JP" Orbeta during the well-attended launch marked by an array of flashy VW models and a long line of different Ilustrado flagship dishes long recognized and accepted as gourmet offerings in its long 27-year rein as a distinguished gastronomic destination.
Ilustrado of Intramuros fame continues to wow patrons and guests with its notable Filipino-Spanish fare. "We are very optimistic about bringing our brand to BGC," said owner and golf enthusiast Boni Pimentel. "From Callos Madrileńa and adobong bagnet with crab fat to specialty pastas, paninis and tapas and soon Filipino breakfast and merienda fare, clients of both Volkswagen and Ilustrado will surely enjoy what we have to offer" added Boni, who I have personally known since they first started in Intramuros with his lovely late wife, Rose in the early 90s.
The resident chef of V by Ilustrado Café & Lounge, none other than Boni's very charming daughter, Bernice showcased some of her own kitchen masterpieces during the launch, which ended with everybody in attendance being a few inches more in the waist.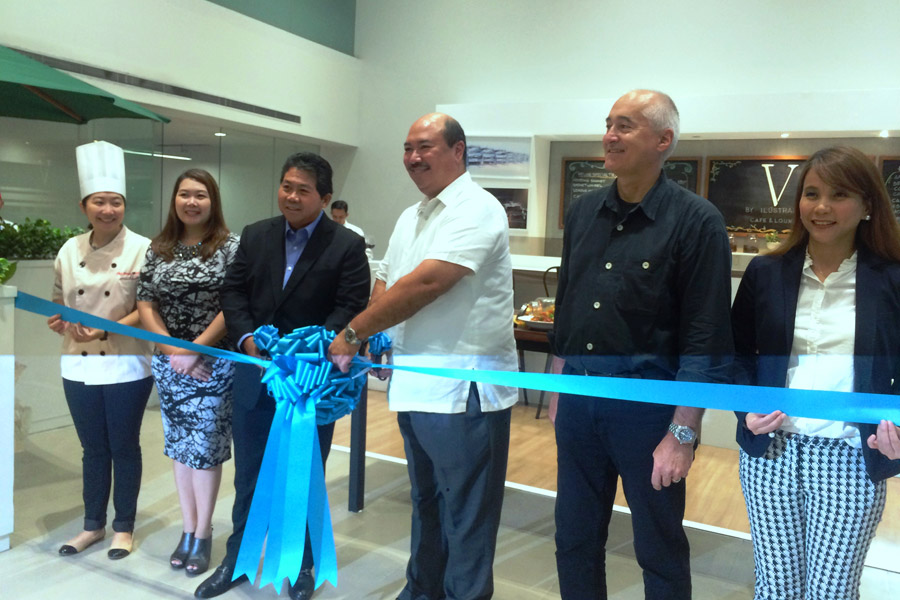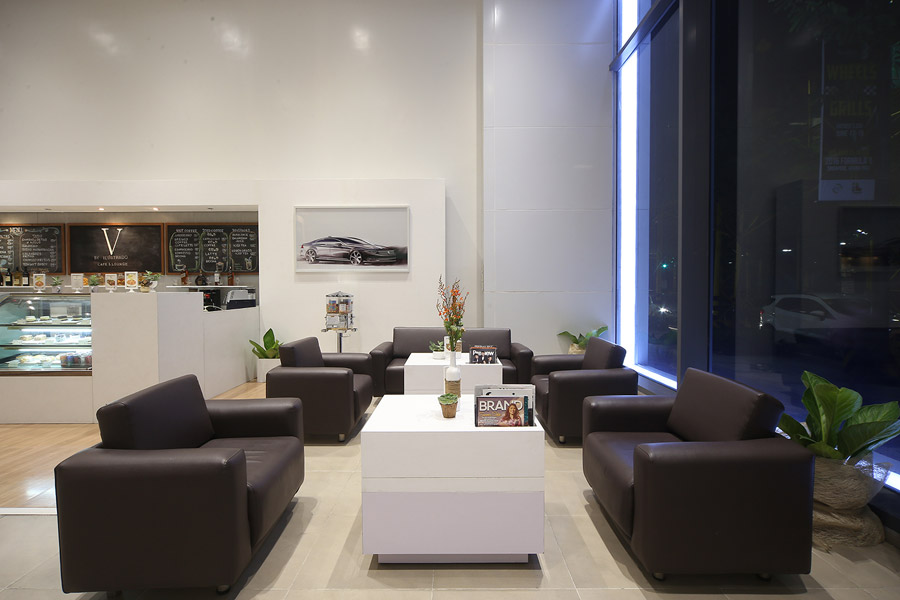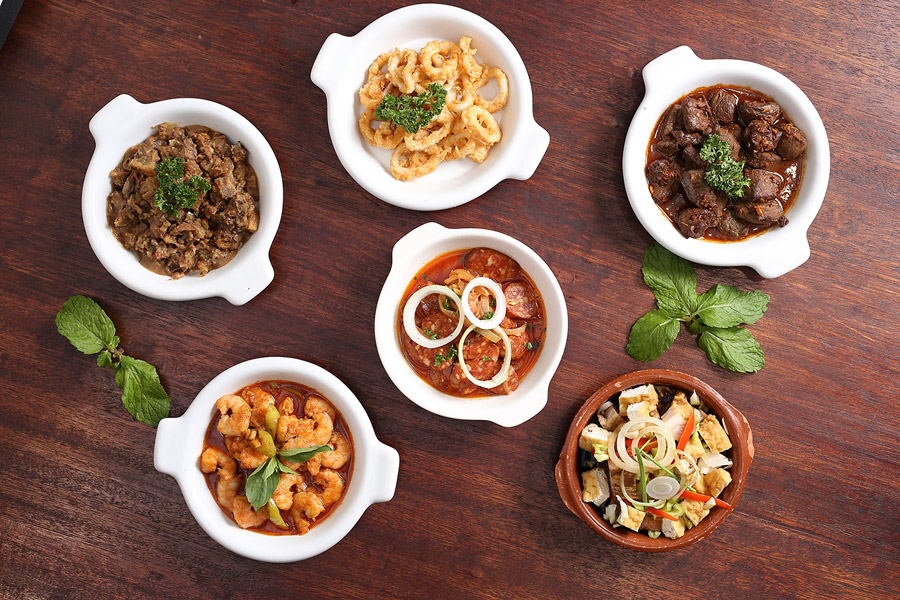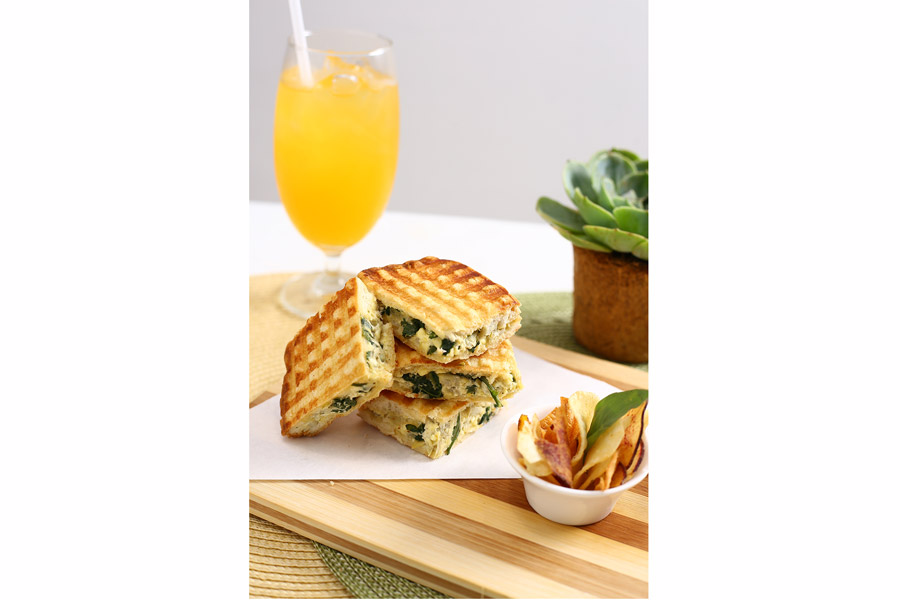 What's on Auto Focus this week?
We'll have 3 remarkable automobile models on spotlight tomorrow evening at 10 o'clock when we broadcast this week's edition of Auto Focus, the Philippine Motor Show on TV. We'll have a review of one of Volkswagen Philippines' top selling models, the Touareg Sport Edition while from the international automotive scene we'll have on center stage the 2016 Ford Fiesta ST200 and the 2017 Mercedes-Benz E-Class Wagon. There will be a feature-to-feature comparison of two popular sports cars in the country today, the Toyota 86 and the Mazda MX5 while the highlights of the recently held 25th Transport Show shall be this week's Special Feature.
Should you miss it or would like to see any of its past episodes, just click on www.autofocus.com.ph anytime of the day.
Happy Motoring!!!
For comments (email) sunshine.television@yahoo.com