Construction of Manila Clark Railway to Start Soon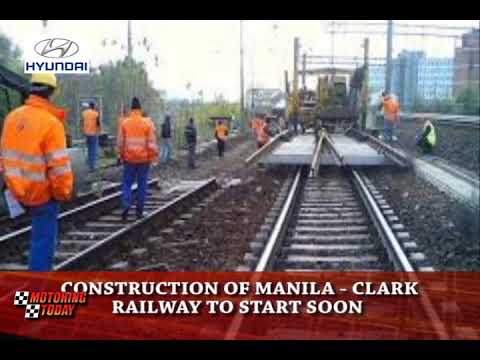 The Philippine National Railways or PNR is finally being revived with the impending construction of the Manila-Clark Railway.

The contract for the construction supervision and tender assistance consultant for PNR Clark Phase 1 has been signedin a ceremony held at the DOTr Central Office in Clark, Pampanga. The ceremony marks the start of construction of the 38-km Tutuban-Malolos segment of the 106-km system that will connect Manila with New Clark City.

According to the DOTr, the construction of the said project is long overdue but the government is committed to turn it into reality with the help of the NSTren Consortium, the project's construction supervision consultant.

The DOTr says that the Tutuban-Malolos segment is targeted to be partially operational by 2020 and fully completed by 2021. Meanwhile, the Malolo-New Clark City segment will be completed in 2022.

With this ongoing project and a lot more, as well as the ones in the pipeline, indeed 2017 has been the start of the "Golden Age of Infrastructure" as dubbed by the Duterte administration.