DOTR an Mitsubishi Corp. Sign LRT-1 Extension Procurement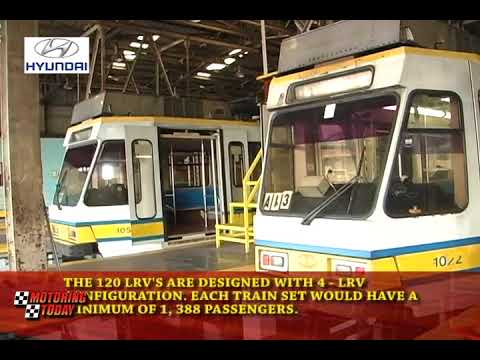 With the government's recent announcement that the LRT-1 South extension project will finally push through after the delays last 2016, commuters coming from the South area are now guaranteed of an easier travel. The better news is that the Department of Transportation or the DOTr has partnered with one of the biggest companies in the world in providing the train sets for the said project.

The DOTr, together with Mitsubishi Corporation, recently sealed the agreement for the procurement of the 120 new Light Rail Vehicles or LRVs for the LRT-1 South extension project, a 12-kilometer extension from Baclaran to Bacoor, Cavite.

The contract signing was also witnessed by the Ambassador of Spain, representatives from the Embassy of Japan, Japan International Cooperation Agency, Light Rail Manila Corporation, and ranking officials of the DOTr.

According to the department, the 120 LRVs are designed with four-LRV configuration. Each train set would have a minimum of 1,388 passengers, sitting and standing. Additionally, they are expected to be energy efficient and have low maintenance cost.

The DOTr says that after the delays in the project last year, the department is now more eager to push through especially with the help of agencies from other countries.

Also according to the department, the LRT-1 Cavite Extension project is currently on the final design stage and pre-construction activities. Actual construction will start next year and will be completed within the term of the current administration.

A large number of the general commuting public take the LRT-1 on a daily basis. When the LRT-1 Cavite Extension project is finally completed, for sure commuters who are traveling from Baclaran to Cavite and vice versa will have a much easier access.