LTFRB to Launch MICAB and MYRIDE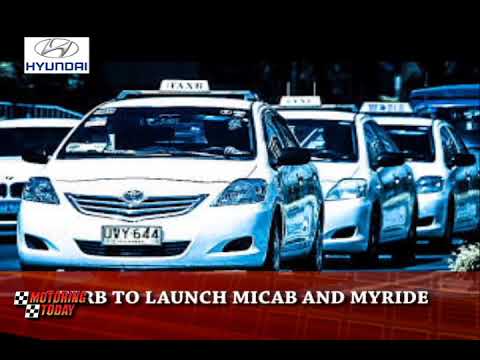 The government, after facing serious matters regarding the Transport Network Vehicle Services in the country over the past months, has come up with two new taxicab-hailing apps which are equipped with safety features that are beneficial to the general commuting public.

According to the Land Transportation Franchising and Regulatory Board or LTFRB, the agency is currently in the final stages of reviewing and approving two taxicab-hailing apps, namely the MiCab and the MyRide. The agency says that these apps are beneficial as it can also be used in six or seven other regions outside Metro Manila, including Iloilo City and Davao City.

As explained by the LTFRB, these apps work like the other ones, except the vehicles that are available for booking are regular taxicabs. The proposed booking fee is a fixed amount of P10, as the mode of payment will still be via the taxi meter. The agency adds that these apps will eliminate overcharging and refusal of service on the part of taxi drivers

Another thing that is beneficial about these apps, according to the LTFRB, is that one of them has a brilliant security feature which will monitor and record everything inside the cab while the passenger is onboard. This, the agency says, will serve as protection for both driver and passenger against undocumented incidents or fabricated accusations.

This announcement by the LTFRB has boiled conversations and opinions, both positive and negative, from the public. Regardless, the government is committed in improving the business and the credibility of the taxicab operators and drivers in the country.