MMDA's Cleaning Operations Efforts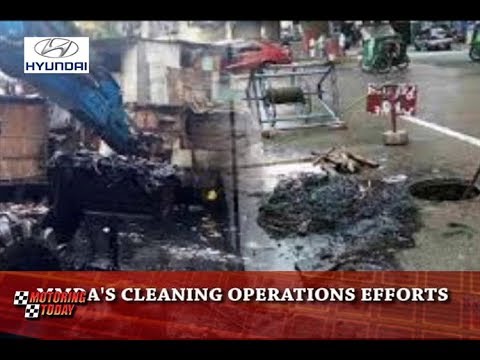 In line with the ongoing road problem which concerns obstruction, the Metropolitan Manila Development Authority or the MMDA is consistent in conducting clearing operations.

The MMDA is continuous with their clearing operations on different parts of the metro. According to the agency, the efforts are part of the mandate of the current administration directed to the MMDA.

So far, the MMDA says that they have cleared Baclaran, Balintawak, and most peripheries of Quezon City in EDSA, in Pasay, and also in Mandaluyong. The agency says these are in effort to maximize the use of the country's remaining road networks as according to the MMDA, a huge number of road networks cannot be used as of now.

Moreover, the MMDA says that solid waste management is also part of the agency's mandate especially if it causes obstruction of the roads. However, the agency clarifies that local governments also have their own efforts in solving the matter.

With this, the government also reminds the public to cooperate and follow the rules and regulations especially if the use of available road networks is concerned.