NLEX Harbor Link Inspection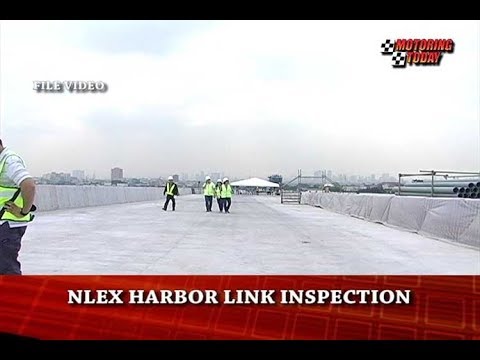 There are a number of ongoing projects as well as future ones that are under the current administration's "Build BuildBuild" infrastructure plan. By next year, one of them will be operational for the public to use.

NLEX Corporation, together with other transportation officials, recently conducted a site inspection of the NLEX Harbor Link Segment 10 in which they also announced that it is projected to be operational by the end of the first quarter of 2018.

The NLEX Harbor Link Segment 10 is an elevated expressway linking MacArthur Highway in Valenzuela City and C3 Road in Caloocan City.

According to the NLEX Corporation, it is envisioned to alleviate Metro Manila's traffic congestion and drive commerce between the Harbor area and Central and North Luzon. The agency adds that it is seen to advance transport logistics and facilitate efficient delivery of goods.

The NLEX Corporation highlights the efforts of the Department of Public Works and Highways right-of-way task force, the Local Governments of Caloocan and Valenzuela, and Philippine National Railways management, to clear the area of Poblacion Public Market in Caloocan City and the Tullahan River-San Francisco.

The event also highlighted the launch of Infra Track App, an application that will enable the government to closely monitor the developments of projects like this that will decongest Metro Manila and boost investments in the country.

With the nearing completion of the Segment 10 and with the help of Infra Track App, transportation officials are confident that soon the traffic situation in Metro Manila would be better. In the meantime, the government is fast-tracking the turnover of the remaining right-of-way needed to complete Segment 10.

DPWH TO USE DRONES AND SATELLITE TECHNOLOGIES TO MONITOR AND STOP GHOST PROJECTS

The government is committed to making full use of drone and satellite technology to counter ghost projects. With this, the Department of Public Works and Highways or DPWH is developing a new monitoring system that will detect ghost projects in real time.