New E-Jeepneys Approved by LTO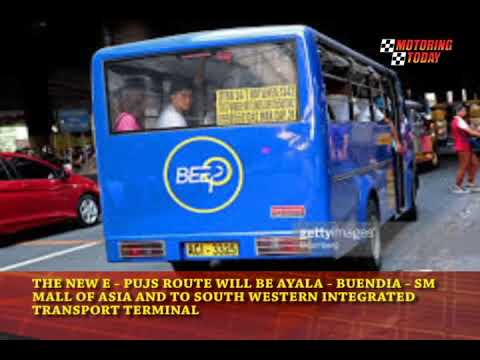 The government is determined to push through with the PUV modernization program. This goal is evident with the approval of new solar - powered public utility jeepneys or PUJs.

New electric, solar-powered PUJs have recently passed inspection by the Land Transportation Office or LTO based on the specifications and standards set by the Bureau of Product Standards of the Department of Trade and Industry.

The standards state that the latest PUVs under the programs must be able to accommodate 22 passengers using an entrance installed on the right side of the vehicle. Seating has also been reconfigured from the old side-facing design to front-facing, seatbealt-equipped seats.

According to the LTO, these PUJs will cover the route between Ayala-Buendia-SM Mall of Asia and to the Southwestern Integrated Transport Terminal in Paranaque City as soon as it begins operation. The LTO adds that the other routes that will be added include stations of MRT, LRT, and PNR in the southern and western parts of Metro Manila.