DOTR Partners with Singapore I.T.S. for NCR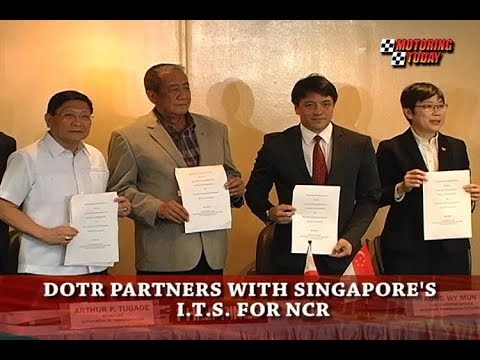 The Department of Transportation or DOTR has gone hand-in-hand with a Singaporean agency in developing the country's intelligent transport system or ITS. To officially start the partnership, the department and the agency have signed a Memorandum of Understanding or MOU.

The DOTR recently signed an MOU with the Singapore Cooperation Enterprise or SCE for the possible development of the country's ITSto ease the traffic congestion in Metro Manila.

Under the MOU, SCE agrees to help the Philippines improve its traffic systems by sharing Singapore's best practices in traffic and transport management, and introducing their own ITS.

The MOU also states the willingness of both parties to collaborate in terms of recommending and adopting suitable traffic management policies and use of ITS.

Indeed, signing a Memorandum of Understanding is just the start of a fruitful partnership. We are thrilled to witness a more improved and developed intelligent transport system in the future as the result of the collaboration.