DOTr on PUV Modernization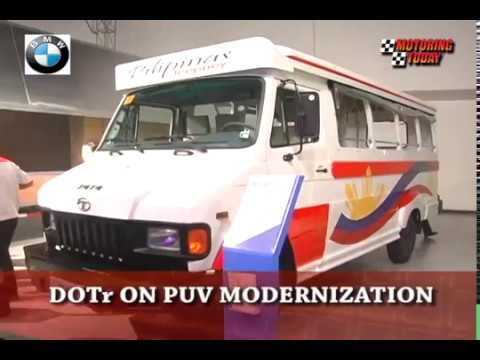 One major transportation project that the Duterte administration is pushing and hopes to implement soon is the PUV Modernization Program. Since the day that it was announced, many sectors are airing their opinion about this move.

Former LTFRB or Land Transportation Franchising and Regulatory Board Chairman, Asec. Dante Lantin, expresses his support for the government's PUV Modernization Program, which is seen to improve the country's public transport system through modernizing the PUVs.

With regard to the different opinions and feedbacks from the public, motorists, as well as the PUV operators since the program launched, Asec. Lantin stated that these are inevitable since there would always be pros and cons to every matter.

Meanwhile, in connection to the events that have happened recently concerning public transport, this is what the former LTFRB Chairman has to say.

Recently, many transport strikes have been happening in the metro, leaving commuters late or were not able to go to work or school. Transport sector and traffic government agencies should sit down and come up with a win - win situation so to avoid these transport strikes. It is always the commuting public who will suffer even more.