KIA Motors Philippines Launches the All New Picanto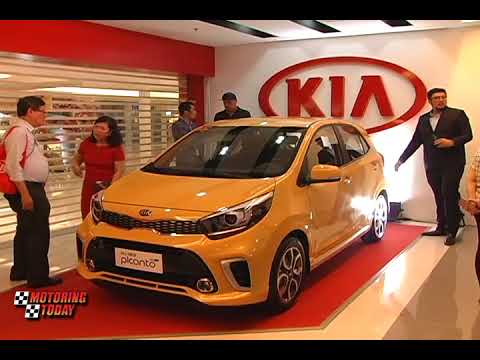 Kia Motors Philippines recently unveiled the third-generation Picanto in an event held at its latest showroom in SM Megamall.

During the launching, Kia presented the all-new Picanto with a new exterior design and more modern touches. Kia adds that it is seen to bring a dynamic character to the sub-compact market.

Aside from the SM Megamall showroom, the same GT-Line was launched simultaneously in five select dealerships across the country.

GINIA DOMINGO
PRESIDENT
COLUMBIAN AUTOCAR CORPORATION

"We are now here in the latest edition of Kia showrooms in the network. We're in Megamall. This event not just formally inaugurates a new Kia Showroom here in SM Megamall but more importantly, it launches the all new Kia Picanto to the market. The all new Picanto now has a wider stance, bigger grill, so you have the impression of a bigger car but actually it's still our small city car that is fun to drive. This is going to be available at the dealerships towards the end of the month, this August, because the cars are here already. It's just a matter of delivering it to the dealer showrooms. We will have three variants. We have the manual transmission at P625,000, the automatic transmission at P685,000, and the GT line is at P787,000. The new showroom is owned by the Gateway Motors Group. This is actually their 4th showroom inside SM Malls. They have showrooms in three SM Malls in Cebu and this is their 4th one so they are our Visayas dealer. This is run by the GoHo family. Please come and visit the Kia dealership near you. We will have the all new Picanto at those dealerships by the end of August. So please come test drive the vehicle and try out a new Kia. Thank you."